A lockdown of the central Chinese city believed to be epicenter of a deadly virus outbreak, has caused panic as residents scrambled to stockpile supplies and face masks, according to reports.
Wuhan residents queued up for petrol and rushed to clear out supermarket shelves on Jan. 23 following a quarantine of the central city of 11 million effective 10 a.m.
On social media, anxious residents shared their worries over food shortages in the city, with some on the "verge of tears."
In efforts to block routes out of Wuhan City, the capital of Hubei Province, the city government said it was suspending all buses, trains, subways, ferries and other long-distance transport, hoping to keep the virus from spreading.
Flights out of Wuhan and a major transport hub were also being suspended, it said.
"Unless there is a special reason, citizens should not leave Wuhan City," the Wuhan municipal government said in a statement, a state-run media outlet reported. "Airports and train stations that can be used to leave the city will be temporarily closed. The closures will continue until further announcement."
The transport lock-down came just before the Lunar New Year when hundreds of millions of people travel home or go on holidays abroad.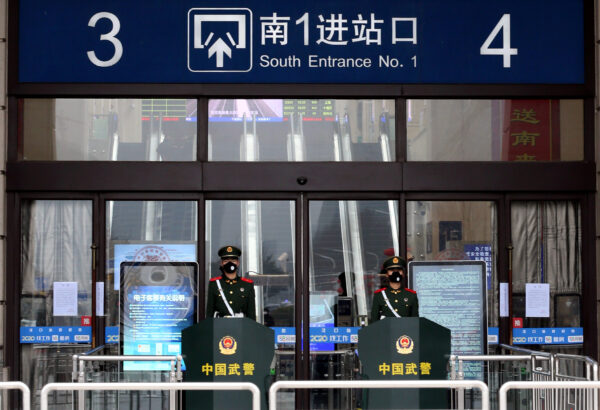 By the morning of Jan. 23, the search term "Wuhan is sealed off" had been viewed at least 510 million times on China's Twitter-like Weibo platform, with around 214,000 discussion posts.
Some residents described a shortage of essential supplies, with one saying they felt "as though it is the end of the world," reported Channel News Asia. "We really need everyone's help."
Other Wuhan residents said big supermarkets were crowded with people scrambling to buy cupboard staples, however, they said, shelves usually containing essentials such as meat, vegetables and instant noodles, were bare.
"Everyone is on a buying spree," said one Weibo user, showing a picture of long queue at a checkout aisle.
A Twitter user posted footage of a store understood to be in Wuhan, with nearly empty shelves.
"Fruit and vegetables are getting out of stock in our local supermarkets here in #Wuhan nonetheless its Chinese new year," they wrote.
Meanwhile, others complained on social media about the surging prices for vegetables and other groceries.
"No one will object to Wuhan being sealed but you need to let Wuhan's residents be able to eat and live," said Weibo user said.
Videos of long queues at petrol stations circulated, with one resident complaining he had to wait for an hour before he could fuel up his car.
Chinese state-run media meanwhile reported a surge in demand for face mask supplies, with several varieties selling out.
The lockdown follows fears that the respiratory disease could become a global epidemic, and as the United States this week became the fifth country outside of China—and the first outside Asia—to confirm a case of infection.
China on Jan. 20 admitted that the disease could be transmitted human to human, and it is estimated that the virus has already reached 20 mainland cities other than Wuhan, according to a study by the University of Hong Kong (HKU).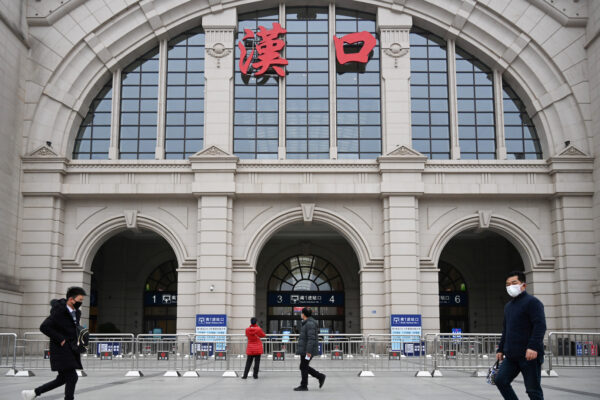 Chinese authorities believe the outbreak is linked to a fresh food market in Wuhan which sold seafood and wild animals. The market, which was linked to all SARS cases seen in Wuhan in 2003, has been closed since Jan. 1.
Li Bin, vice minister of China's National Health Commission, told reporters on Wednesday the new strain of coronavirus is mainly spread through respiratory transmission, warning that China must now urgently work to prevent and control the spread of the disease.
"The virus may mutate, and there is a risk of further spread of the virus," he said, according to The Guardian.
The World Health Organization (WHO) was scheduled to hold an emergency meeting on Wednesday to discuss the virus and whether to declare a public health emergency of international concern. However, WHO postponed the meeting and said physicians need more information.
WHO Director-General Tedros Adhanom Ghebreyesus asked his committee to reconvene on Jan. 23.
"Today, there was an excellent discussion during the committee meeting, but it was also clear that to proceed we need more information," Tedros told reporters, reported CNBC. "The decision about whether or not to declare a public health emergency of international concern is one I take extremely seriously, and one I am only prepared to make with appropriate consideration of all the evidence."
The Centers for Disease Control and Prevention (CDC) has upgraded its precaution levels for traveling to China from level one to level two on a three-tier scale, warning travelers to exercise "enhanced precautions."
Coronaviruses are a family of viruses that cause respiratory disease ranging from the common cold to SARS.
The most common symptom of the virus is a high fever. However, other symptoms include breathlessness, a sore throat, and a cough. Severe cases of infection can cause pneumonia, severe acute respiratory syndrome, kidney failure, and even death, according to the WHO.
As the virus—also known as 2019-nCoV—has an incubation period of seven days, symptoms may not immediately be noticeable.
Reuters contributed to this report.