The United States and China may struggle to resolve ongoing trade disputes, but are in complete agreement on North Korea, according to the leaders themselves and a more detailed account by the U.S. Secretary of State.
Neither the United States nor China will accept a nuclear-armed North Korea, President Donald Trump and Chinese leader Xi Jinping affirmed during their public and private meetings in China this week.
"All nations must come together to ensure that this rogue regime cannot threaten the world with its nuclear weapons," President Trump said at a business gathering in Beijing on Thursday, Nov. 9, with Xi beside him. 
"We must act fast, and hopefully China will act faster and more effectively on this problem than anyone," he added.

Xi affirmed the Chinese regime's position at a joint press conference on Thursday.
"On the Korean Peninsula nuclear issue, we reiterated the firm commitment to achieving denuclearization of the Peninsula and upholding international nonproliferation regime," Xi said.
Secretary of State Rex Tillerson gave a more detailed account of their talks at a press conference in Beijing on Thursday, saying the Chinese leadership was in full agreement about North Korea's nuclear program.
"They will not accept a nuclear-armed, nuclear-weaponized North Korea," he said. "They're unequivocal in that statement."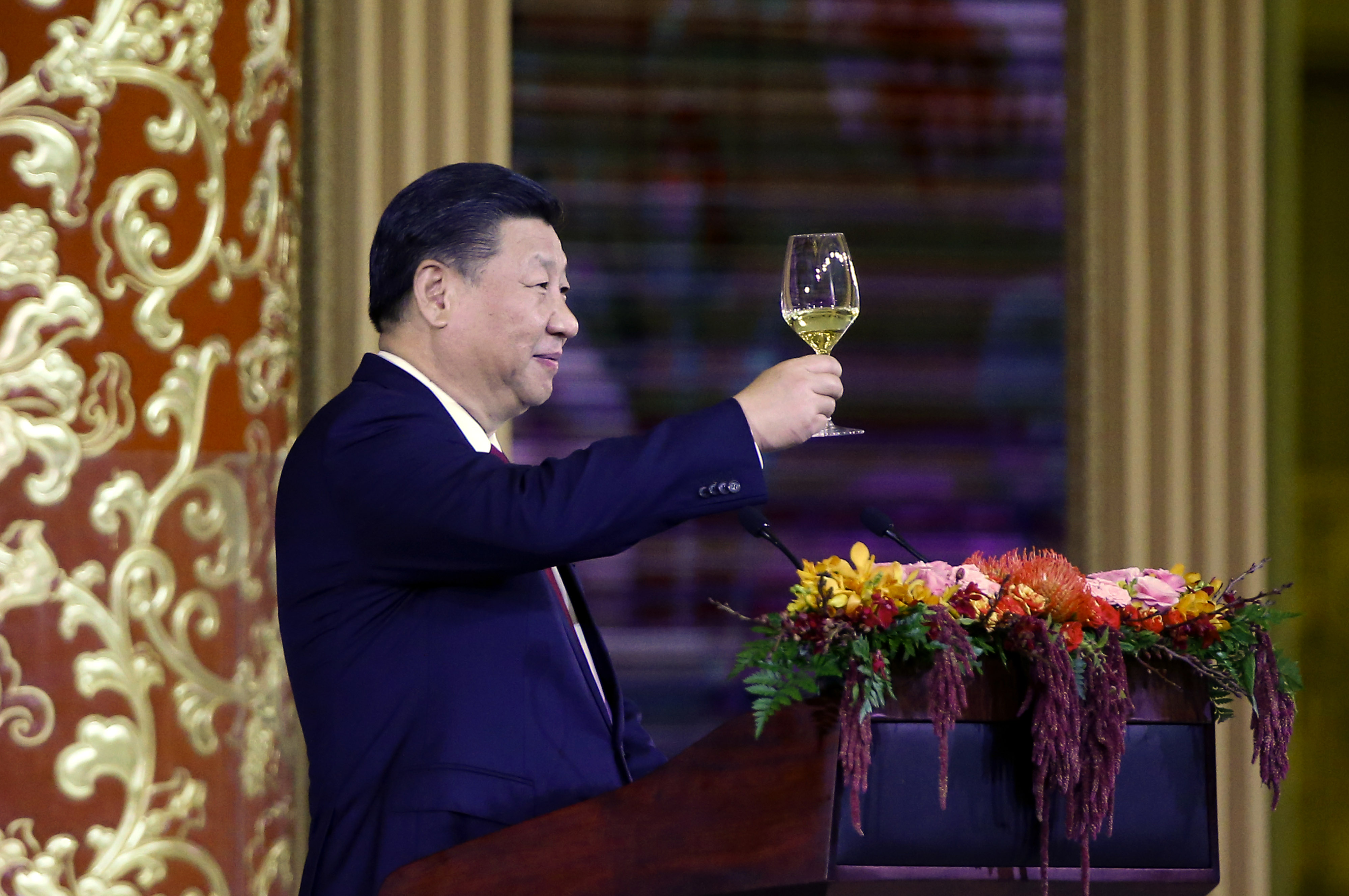 Tillerson said that Trump and Xi had "a very, very detailed exchange" on what each side was doing, with Xi sharing specific actions the Chinese have taken, including blocking North Korea from accessing Chinese banks.
If there was a difference of opinion, it was in the timeline.
Tillerson said Xi took the view that sanctions would take time and would not have immediate results, though the North Korean regime was feeling the pressure.
Tillerson appeared to echo that view, saying it has taken five months just to get the sanctions passed by the United Nations.
"Sanctions themselves always require some time for inventories to be used up, for alternatives to be closed off," he said.
Trump, however, left no room to relax in his public remarks.
While complimenting Xi often throughout his public statements, Trump also maintained his position on China's role in bringing the Kim Jong Un regime to the bargaining table to discussion denuclearization.
"China can fix this problem easily and quickly, and I am calling on China and your great President to hopefully work on it very hard," Trump said.
"I know one thing about your President: If he works on it hard, it will happen. There's no doubt about it."
Tillerson said the United States had been gratified by the Chinese position, saying everyone was in agreement.
"There's no space between both of our objectives," said Tillerson before adding that there were distinct views on the tactics and timing, which was a focus of much of the talks.

"Our President has been very clear with President Xi that he takes the view that 'you are a very powerful neighbor of theirs; you account for 90-plus percent of their economic activity; you're a strong man—you can, I'm sure, solve this for me,'" Tillerson said. "And so he was very clear with him and said he believes it can be solved."
While Kim has yet to indicate any willingness to negotiate denuclearization, there are signs that pressure on the North Korean regime is mounting.
Recent reports from inside North Korea reveal that the military is struggling to maintain food supplies and security has been increased at monuments and sites glorifying the Kim family.

There has also been a more concerted effort to stifle foreign media and opinions from entering the country.
Tillerson said there were clear signs that the impact of sanctions was taking hold.
"It is creating some stress within North Korea's economy and with some of their citizens, potentially even within some of their military," he said.