WASHINGTON—U.S. and Chinese negotiators meet this week for the last time before a March 1 deadline set by the two countries to reach a deal on trade. If talks don't yield a satisfactory outcome, an increase in tariffs and the resulting tensions may hurt U.S.–North Korea engagement as well, an expert said.
A Chinese delegation arrived in Washington to start another round of trade talks with the U.S. trade officials on Feb. 19. The White House earlier said that if both sides fail to reach a deal by March 1, the United States would increase tariffs on Chinese goods.
Right before the "hard deadline," President Donald Trump will hold a second summit with North Korean Leader Kim Jong Un on Feb. 27 and 28 in Vietnam.
The timing of these meetings is critical as the U.S.–China relationship is a significant part of the recent developments in the Korean Peninsula, according to Harry Kazianis, director of Korea Studies at the Center for the National Interest, a foreign policy think tank.
"It's very hard for the United States because, unfortunately, we've made a tactical mistake when it comes to China and North Korea," Kazianis told NTD, part of The Epoch Media Group.
"Essentially, our maximum pressure policy of economic sanctions is almost entirely enforced by Beijing because 90 percent of North Korea's exports go through China," he explained.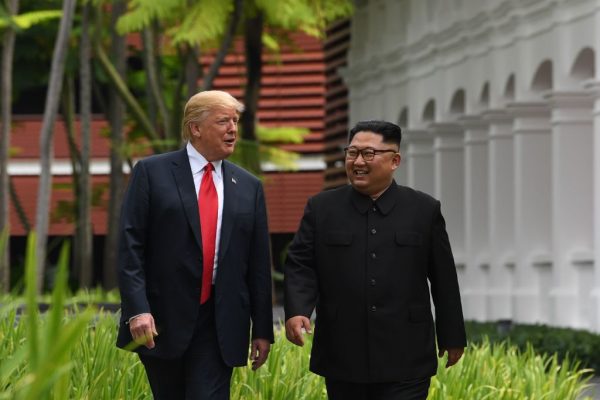 The Trump administration launched a maximum pressure campaign against North Korea in 2017 to try to end its illicit missile and nuclear activity, through sanctions and regional alliances.
China may use North Korea as a bargaining chip in the trade talks, Kazianis argued.
If China fails to meet U.S. demands on trade, Washington may hit it with increased tariffs on $200 billion worth of Chinese goods on March 1. In retaliation, however, China may end the maximum pressure campaign on North Korea, Kazianis said.
"Unfortunately, they could do that by opening the border," he argued. "So there's a balancing act I think the Trump administration is trying to do here."
However, both sides have reasons to compromise, according to Kazianis, as China's economic woes continue to put pressure on Chinese leader Xi Jinping.
The Chinese economy has come under greater downward pressure mainly due to trade friction with the United States. Economic growth in China slowed to its weakest pace in nearly three decades in the fourth quarter. If both sides fail to reach a deal and trade tensions resume, China's troubles will deepen, according to experts.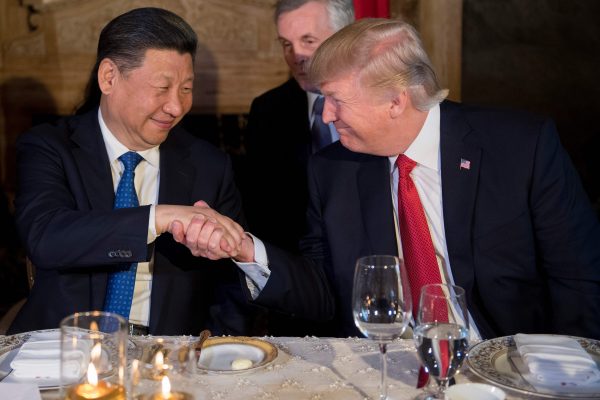 'Very Complex Talks'
The new round of U.S.–China trade talks kicked off Feb. 19 at the deputy-level, and principal-level meetings will begin Feb. 21, according to the White House. U.S. Trade Representative Robert Lighthizer will lead the talks on the U.S. side, while the Chinese team is headed by Vice Premier Liu He, China's economy czar.
The meetings are a part of an agreement reached by Trump and Xi in early December in Buenos Aires, Argentina, where both sides declared a 90-day ceasefire on tariff increases.
"They are very complex talks. They're going very well," Trump told reporters during an Oval Office signing ceremony on Feb. 19.
"We're asking for everything that anybody has ever even suggested. These are not just, you know, 'Let's sell corn or let's do this.' It's going to be selling corn but a lot of it—a lot more than anyone thought possible."
As part of the deal between Trump and Xi, Beijing agreed to deliver structural reforms in 90 days. These structural changes aim to end China's unfair trade policies and practices including forced technology transfer, intellectual property theft, non-tariff barriers, cyber intrusions, and cyber theft. China has also pledged to purchase a substantial amount of goods and services from the United States.
When asked about tariff hike on March 1, Trump said China wouldn't like that to happen.
"So I think they're trying to move fast so that doesn't happen," he said.
Trump also expressed optimism about the upcoming meeting with the North Korean leader.
"I'd just like to see, ultimately, denuclearization of North Korea. I think we will see that ultimately," he said. "I have no pressing time schedule."