China Reports First Trade Deficit in Six Years
April 10, 2010 4:39 pm Last Updated: October 1, 2015 8:24 pm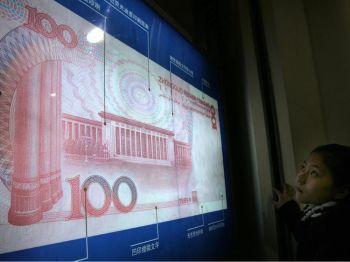 NEW YORK—China reported the first trade deficit since April 2004 this week, but it is expected to be temporary and analysts still expect the yuan to rise in the near future.
The General Administration of Customs said that China saw a $7.24 billion trade deficit—or the amount of imports in excess of exports—in March, mostly due to increased imports of raw materials such as iron ore, copper, and crude oil needed to power its manufacturing sector.
By comparison, the country had a surplus of $14.2 billion in January, and a surplus of $7.6 billion in February. China last reported a deficit of $2.3 billion in April 2004.
"The trade deficit will likely be cited as evidence that trade flows are adjusting despite the lack of change in China's currency," RBC analyst Brian Jackson said in a Reuters report. "But we do not think it will be enough to derail the move to a stronger yuan in the months ahead."
The deficit comes at a time when major Western powers have pressured China to ease its currency peg and allow the yuan to appreciate. So far, Chinese authorities have resisted floating the yuan to artificially keep the currency low aiming to increase export activity.
China imposed the peg in June 2008 to combat the global economic crisis.
Some analysts suggest that while the deficit may ease the pressure on the yuan's valuation temporarily, change in currency policy could be coming in the near future. Last week, U.S. Secretary of Treasury Timothy Geithner made a stop in China on his way home from India to discuss China's currency issues.