China Tick Bite Death Toll Unusually High
September 13, 2010 12:18 am Last Updated: September 14, 2010 1:52 am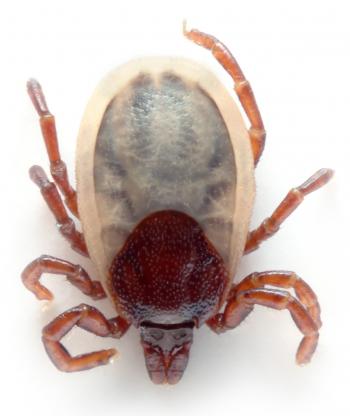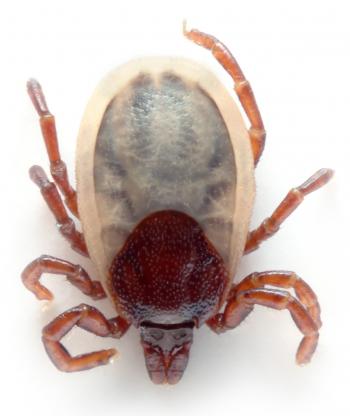 Disease-harboring ticks have killed scores of people this summer in China's central province of Henan, a massive increase from last year and a phenomenon that has led to absenteeism and panic among farmers.
The Henan Province Public Health Department says by Sept. 8 the disease, human granulocytic anaplasmosis (HGA), had infected 557 and killed 18 people in Henan since it was first discovered in May 2007.
China News Radio reported on Sept. 6 that three people in Penglai, Shandong Province, had died because of the tick-borne disease.
Radio Free Asia gives a higher death toll. A local villager surnamed Zen interviewed on Sept. 9 said that since last year there have been over a thousand local residents bitten by the ticks in Shangcheng County of Henan, with over 100 dying. Ms. Zen said the deceased were all at ages of between 40 and 60.
The Shangcheng County Centre for Disease Control refused to disclose the actual figure of deaths.
Shangcheng County is an area heavily infested with ticks, according to Yang Fu, head of Nanchong Village, in an interview with Beijing News.
Because the ticks are spread in fields and tea gardens, farmers dare not go to work, Ms. Zen said.
Ms. Zhao from Nanchong village, Fushan Township, in Henan, told The Epoch Times that one of her sister-in-laws died this year after being bitten by one of the bugs: "We took her to the township hospital. She died after we transferred her to the county hospital. The quarantine department has not taken any action yet," Zhao said.
She also said that there have been many death cases in the county. "The ticks bite when the farmers go working in the woods and farms. The disease not only causes death, but spreads easily: people in close contact with the patients are easily infected."
A doctor surnamed Zhou from a health clinic in Xiamahe village, Shangcheng County told the reporter that tick bites took two lives in the village last year. "The symptoms are like catching a cold and one gets a muscle ache. The wound becomes swollen and painful."
According to Zhou, there has not been a problem with ticks until recent years. "This area is hilly and the bugs are very active. People come in contact with the ticks when working in the farms and hills."
Beijing News quoted an official from Fushan Township saying that the regime avoided publicizing the information to prevent social instability.
This was rebutted by a caller to China News Radio, who argued that if the government had not covered up the tick problem, his mother would not have been misdiagnosed with the common cold.
The Henan Public Health Department describes the clinical symptoms for the disease as fever and reduction of blood platelets. HGA sharply reduces white blood cell and platelet counts in the blood, leading to breakdown of the immune system, multiple organ failure, and in some cases eventual death.
On Sept. 9 cases of HGA have been reported in twelve provinces and cities, according to Ming Pao Daily News. Tick bites mostly occur in hilly areas or near water reservoirs.
Details of the mechanism of infection remain unclear.