China Briefs: Feb 4, 2009
February 5, 2009 12:20 am Last Updated: October 1, 2015 10:15 pm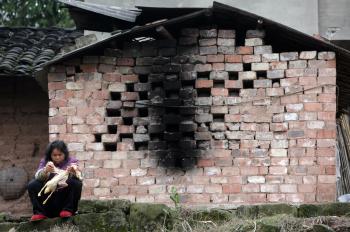 Feb 4 — More dead birds found in Hongkong as China avian-flu fears grow
HONGKONG (The Sun) – Nine more dead birds have been found on beaches in Hongkong, officials said on Wednesday, as fears grew of a major unreported avian-flu outbreak in mainland China.
Jan 4 — China suspected of covering up bird flu outbreak
SHANGHAI (AP, Malcolm Moore) – The accusations came after at least 21 dead birds, including ducks and chickens, washed up on beaches in Hong Kong. At least three of them have tested positive for the H5N1 avian flu virus.
The Hong Kong government has said that there are no bird farms near where the corpses washed ashore and that it is liaising with the Chinese authorities to determine if they came from the Pearl River delta region.
Jan 4 — Bird flu poultry outbreaks in China possible: UN
BEIJING (AFP) – China may have experienced outbreaks of bird flu among poultry recently, the UN's Food and Agriculture Organisation said Wednesday, even though the government had yet to report any cases this year.
"There must have been some virus circulation or possibly some outbreaks lately," Vincent Martin, senior technical adviser on bird flu for the FAO in China, told AFP.
But he said the FAO had received no reports of bird flu cases in poultry from the agriculture ministry since December, when an outbreak occurred in the eastern province of Jiangsu.
Jan 4 — China's Drought May Make Birds More Susceptible to Avian Flu
Bloomberg (William Bi and John Liu) – A drought in northern China that has limited drinking water to almost 4 million people may also be making birds more susceptible to the deadly H5N1 avian-flu strain.
Bird flu killed five people in China last month, three of whom were from regions experiencing drought. Lo Wing-Lok, a health adviser to the Hong Kong government, said yesterday China has an outbreak of bird flu among poultry that its government hasn't reported.
Deng Haihua, director of the Ministry of Health's news department, declined to comment. The Ministry of Agriculture didn't respond to faxed questions about bird flu.
"There's no doubt of an outbreak of bird flu in China, though the government hasn't admitted it," Lo, the Hong Kong health adviser, said in an interview yesterday.
China has said eight people have been infected by bird flu this year…
Jan 4 — China Failed to Meet Olympic-Year Reporting Pledge, Group Says
Bloomberg (James Peng) – China failed to meet its pledge to allow freedom of reporting during the year of the Beijing Olympics, although it did ease some restrictions, a journalists' group said.
Conditions for local reporters in China remained grim and there were few signs of improvement throughout last year, the report said.
The IFJ called on China to immediately release jailed reporters, cease jailing journalists for doing their jobs, end restrictions on online reporters, and stop using state security and social order laws to intimidate them.
Feb 4 — Workers return to bleak future in China export hub
DONGGUAN, China (Reuters, James Pomfret) – Train and bus stations in China's southern export hub are swollen with migrant workers returning from their annual holiday — but the signs are not good for many hoping to find their factory open or seeking new jobs.
Fixated on social stability, China's ruling Communist Party is watching closely what happens in the Pearl River Delta, where thousands of factories have closed or slashed work forces because of a slump in export orders.
Feb 4 — Report: China offers aid to impoverished N.Korea
SEOUL, South Korea (AP) – North Korea's state media said Wednesday that China has offered Pyongyang aid, a deal that was likely reached at a recent meeting between reclusive leader Kim Jong Il and a senior Chinese official.
Feb 4 — China's Hu reiterates support for Sudan
BEIJING (Reuters, Ben Blanchard) – Chinese President Hu Jintao on Wednesday reiterated China's support for Sudan, whose president has been accused of genocide in Darfur, ahead of his trip to Africa next week.
Rights groups say China, which last year imported $6.3 billion of Sudanese crude oil, has failed to do enough to stop bloodshed in Darfur and has violated a U.N. arms embargo on the region.
In July, the chief prosecutor of the International Criminal Court asked judges to issue an arrest warrant for Bashir, accusing him of orchestrating genocide in Darfur where international experts say fighting has killed 200,000 people.
China has said a war crimes indictment against Bashir would have a "disastrous" impact on the Darfur conflict and has called for the case to be postponed.
Feb 4 — India, China face-off in the Indian Ocean
INDIA (Rediff) – In the first military stand-off between the two Asian giants since 1986, an Indian submarine and two Chinese warships came close to a confrontation in the Bab Al-Mandab Strait, but the situation was resolved when the submarine left the site, the South China Morning Post reported on Wednesday.
Though both the Indian and Chinese governments refused to comment on the matter, the report claimed that on January 15, the two warships, which had been deployed to fight Somali pirates, were followed by the submarine.
The warships forced the submarine to surface after several rounds of manoeuvring, the Hongkong-based newspaper said, adding that the submarine chose to end the stand-off and leave the spot.
Feb 4 — China's Military Power
Council on Foreign Relations (Jayshree Bajoria) – Since the 1990s, China has dramatically improved its military capabilities on land and sea, in the air, and in space.
Kerry Dumbaugh, a specialist in Asian affairs at the U.S. Congressional Research Service, sums up these security concerns in a 2008 report, citing China's lack of transparency in military funding and operations; recurring instances of espionage directed at obtaining U.S. military secrets; evidence of China's improving military and technological prowess; and Beijing's military and technological assistance to states like Zimbabwe, Myanmar, and others viewed as repressive or international pariahs…
China says it pursues a national defense policy solely aimed at protecting its territory and people, and in keeping with its concept of "peaceful development." The government's latest white paper on national defense says it will "by and large reach the goal of modernization of national defense and armed forces by the mid-21st century." The paper stresses China's hopes to create a more technologically advanced, capable military that will allow it to conduct and sustain operations at a greater distance from its border and says the country will make much progress toward that goal by 2020…
Feb 4 — China eyes massive hike in atomic energy target: state media
BEIJING (AFP) – China plans to nearly double its target for nuclear energy by 2020, state media said Wednesday, a move likely to reaffirm the nation's position as a prime market for the global atomic industry.
The new objective is for nuclear power plants to reach a capacity of 70 gigawatts in 11 years, the China Daily reported, enough to power 70 cities the size of San Francisco.
Jan 4 — Scientist says dam may have triggered China quake
BEIJING (AP, Chi-Chi Zhang) – Pressure from a dam, its reservoir's heavy waters weighing on geologic fault lines, may have helped trigger China's devastating earthquake last May, some scientists say, in a finding that suggests human activity played a role in the disaster.