The Chinese regime may be preparing for a wave of North Korean defectors or asylum seekers. The Korea Times published a letter allegedly issued by the Chinese, looking to fill positions related to security on the border with Korea.
The letter lists needed positions in areas including border security, public security, trade, customs, and quarantine, and says they are "urgently" recruiting Korean-Chinese interpreters near the North Korean border.
The letter was initially published on April 27 by Hong Kong-based news outlet The Oriental Daily.
While the context and reasoning for the letter are not clearly stated, its timing coincides with tensions around North Korea, with the United States and China working to possibly end the isolated state's nuclear weapons program.
While the Chinese regime has helped prop up the North Korean dictatorship, relations between the two are complex. North Korea is an ally of a faction led by former Chinese Communist Party leader Jiang Zemin that is locked in conflict with current Chinese leader Xi Jinping.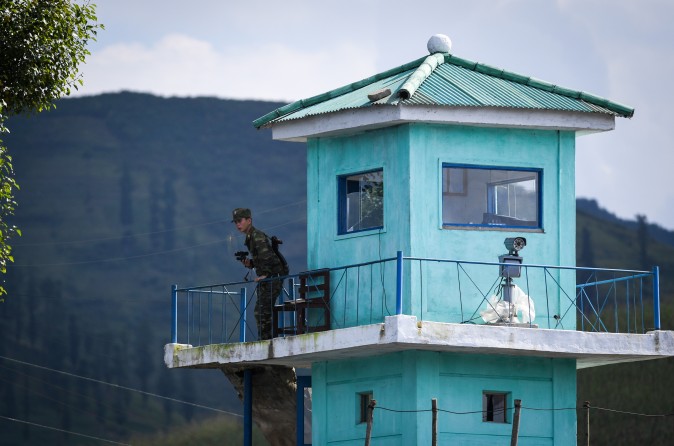 When Xi met with President Donald Trump on April 6 and 7, North Korea was among the key topics, and both leaders spoke well of their discussion.
Afterward, the United States sent its Carl Vinson aircraft carrier strike group to the region, while South Korean reports said China had sent 150,000 troops to the North Korean border—a move China denied, but that would fit with China's probable reaction to a North Korean collapse.
Among the main concerns China has about a potential collapse of the North Korean regime is the flood of refugees likely to cross the border. If authentic, the recently released letter also fits well with this picture.
China's call for interpreters, border security, and customs agents—rather than a military force—suggests it is anticipating a regime collapse, rather than a war.