China Briefs Nov 5 to Nov 9
November 11, 2008 9:11 am Last Updated: October 1, 2015 10:41 pm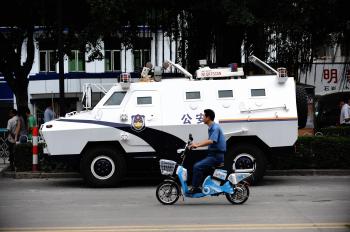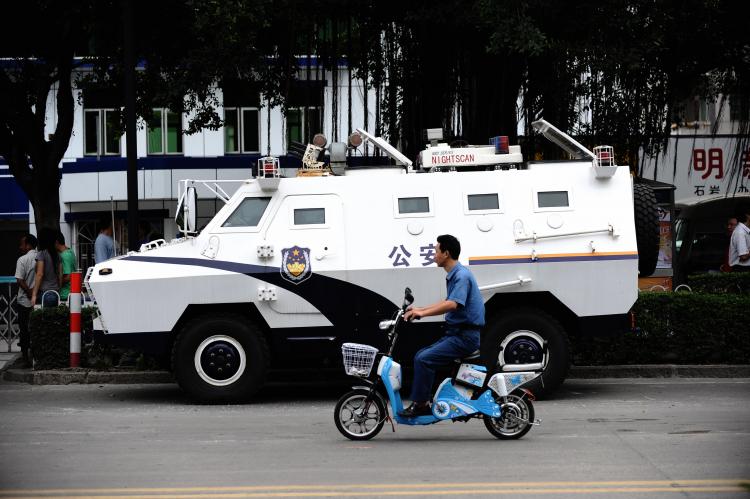 Nov 5—Rise of China Strategic Challenge to Rising India, Says Minister
NEW DELHI—The Times of India said that after years of dancing around this central factor in India's foreign policy, foreign minister Pranab Mukherjee, for the first time, has described China as a security "challenge and a priority", but significantly not as an opportunity.
The article went on to say, "As a homogenous and focused China powered ahead in economic development, funnily enough, so did heterogeneous and chaotic India, to the extent that both countries are now being seen by the world as the twin engines of global growth. But with its growth trajectory intact, fears are growing in many parts of the world that China's rise may not always be 'peaceful' as its leadership promises."
Nov 8—China Increases Troop Strength in Lhasa
LHASA,Tibet—New Kerala reported that China has increased its military presence in the Tibetan capital Lhasa amid fears that 'separatist' supporters of the Dalai Lama plan a repeat of the bloody March 2008 riots. Military personnel with machine guns are conducting routine patrols around Lhasa's historic Barkhor district. Snipers are also positioned on rooftops and stairwells. Pro-Tibet organisations say authorities are routinely jailing monks and nuns.
The revelations come just days after an eighth round of talks between the Dalai Lama's envoy and Beijing ended without progress.
Nov 8—China's Latest Plot to Further Control Media
BEIJING—In order to "protect the legal rights of news organizations and journalists" and to "step up a crackdown on fake journalists," China's General Administration of Press and Publications issued a circular asking journalists to register for press cards "in order to prove their legal identities to their interviewees," the regime's mouthpiece, Xinhua said. "China will crack down on 'fake' journalists", and "people who forge press cards would be severely punished," it said.
While the circular sanctimoniously states that no-one should "interfere with or prevent journalists from carrying out legal interviews," this can be seen as just another plot by the Chinese regime to further control and restrict press freedom in China.
Nov 8—China Imposes Penalties in Securities Trade Cases
BEIJING—(Reuters) China's Securities Regulatory Commission (CSRC) imposed fines and other penalties after investigating 66 cases of illegal 2008 securities trade as of the end of September, Xinhua news agency reported on Saturday.
The cases involved insider trading, market manipulation and violation of information disclosure regulations and resulted in 43 administrative punishments, fines of 147 million yuan ($21.54 million) and confiscated illegal income of 153 million yuan, it said.
The CSRC said it revoked securities business licences for 13 people, and it banned two people from engaging in securities fund business. In one case, the China Securities Journal reported, an unlicensed broker was fined after having illegally collected commissions totalling 7.2 million yuan from 200 investors. Separately, the China News Service said the CSRC would fine a legal representative of an investment consultancy as much as 100 million yuan, and all the consultancy's income would be confiscated after it "manipulated" unspecified share trading.
Nov 8—China Think-Tank Urges USD 88-117 Billion Stock Fund-Paper
BEIJING—The New Kerala reports in an article by Ken Wills that China's top think-tank has proposed creating a fund of 600-800 billion yuan (USD 88-117 billion) to buy shares of 50 state-owned companies if stocks dip below a key threshold.
The proposal made in a report by the international finance research centre under the Chinese Academy of Social Sciences, has been submitted to 'high level' government officials, according to the Economic Observer newspaper. The report suggested the fund purchase shares if China's benchmark Shanghai Composite Index dropped below 1,500 points, in order 'to show the determination and confidence of the government in stabilizing the stock market.'
China's main stock index has fallen more than 70 percent since its October 2007 peak, but last week it rose for the first time in five weeks, finishing at 1,747.713 on Friday, amid speculation about possible government measures to boost the market.
Nov 9—Obama and China's Hu Exchange Views on Taiwan, Other Issues
Reuters—China's President Hu Jintao told U.S. President-elect Barack Obama in a telephone conversation that proper handling of the Taiwan issue would help improve Sino-U.S. ties, state media reported on Sunday.
China denounced last month a U.S. plan to sell the arms, including attack helicopters and missiles, to Taipei, and demanded Washington halt all military exchanges with Taiwan. Obama, who enters the White House in January 2009, expressed support for the arms sales during his election campaign.