China Fiscal Report Spells Tough 2009
February 5, 2009 1:24 pm Last Updated: February 5, 2009 1:24 pm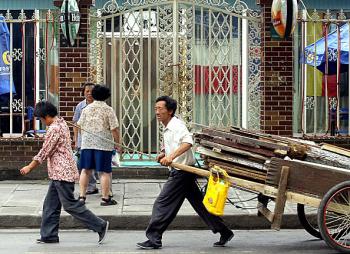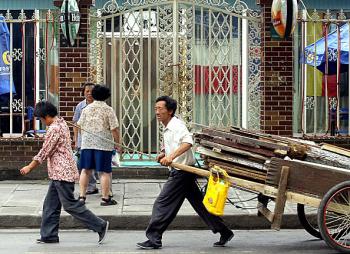 Recounting the natural and man-made disasters in 2008, such as the snowstorm in the South, the Sichuan earthquake, Tibet unrest, almost daily human rights protests, and melamine contaminated powdered milk, official Chinese reports reveal further fear and unrest in 2009.
Rural Social Unrest
Based on a survey by the Ministry of Agriculture, about 15.3 per cent of 130 million migrant workers had returned home jobless prior to the Chinese New Year. It is not sure how many of these 20 million jobless migrant workers will return to cities to look for work.
According to the Blue Book of China Society published by the Chinese Academy of Social Sciences on December 15, the urban unemployment rate has reached 9.4 percent. The figure in several major cities even exceeds 10 percent. The unemployment rate is expected be even higher in 2009.
Record High Economic Disparity
The Ministry of Agriculture said in a latest report that urban-rural income gap has widened from 3.33:1 in 2007 to 3.36:1 in 2008, with the annual income disparity of 11,100 yuan (US$ 1,620), which is a record high over the past 30 years.
According to the official data, the average farmer's annual income is currently over 3,000 yuan (US$ 437). However, some scholars suspected the number has been "adjusted;" the true figure might be between 1,000 to 2,000 yuan (between US$ 145 to 292).
Soaring College Graduate Unemployment Rate
Li Wei, a researcher from the Sociology Department of the Chinese Academy of Social Sciences indicated that college graduates are facing a grim employment environment in 2009. There are now 1.5 million jobless college graduates in China. Among the 2009 6.2 million graduates, about one quarter of them are expected to meet even more hardship in the employment market.
Social economist He Qinglien commented that the distorted educational development in China has brought about an actual fresh graduates' unemployed rate increase from 30 percent in 2003 to 80 percent in 2008. This is substantially higher than government statistics.
Under the worldwide economic crisis, mainlanders are facing deteriorating job opportunities. College graduates compete with the migrant workers in the job market. On December 4 evening, 33 people were selected among 1,500 Masters Degreed graduates by a Guangdong food manufacturer to work as butchers.
Deficit of Billions
On February 1, the Ministry of Finance published China's 2008 fiscal deficit of 111 billion yuan (US$ 16.21 billion) as a result of the world economic crisis and domestic policies. Fiscal revenue was 6.13 trillion yuan, a 19.5 per cent increase from 2007. The fiscal spending was 6.24 trillion yuan, a 25.4 per cent increase from 2007.
According to the Chinese Communist Party's mouthpiece, Xinhua News, the regime warned that 2009 is "possibly the toughest year" since the turn of the century.