Chinese Tycoon Arrest Rumor Halts Trading
November 28, 2008 3:43 am Last Updated: November 30, 2008 8:32 am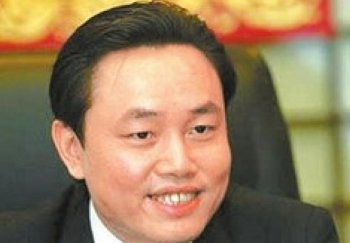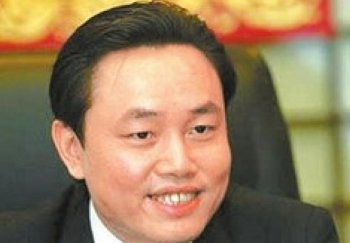 Trading in shares of Gome Appliances, China's largest electronics retailer, was halted last Monday before the opening of the Hong Kong stock exchange, pending a company announcement that its chairman was arrested, reported the International Herald Tribune.
In a statement released Monday afternoon, Gome suggested that Huang Guangyu, its 39-year-old chairman, could not be located. "Gome management is trying to verify whether our board chairman has been detained," the company said in its release. "Up to now, we have not received any legal documents from any department about this information," it said.
According to a report in Caijing, a Chinese financial magazine, Huang Guangyu, one of China's richest entrepreneurs, has been detained by the Beijing police for suspected involvement in stock manipulation,
Huang has been accused of stock price manipulation linked to the Shandong Jintai Group, a drug and manufacturing company controlled by his elder brother Huang Junqin. Listed on the Shanghai Stock Exchange, Jintai's stock soared last year before plummeting. Its trading was halted before the market opened Monday in Shanghai.
Though Gome executives released the company's third-quarter earnings report showing soaring net profit, and declared the company to be in good health, the price of shares for Gome has been dropping sharply.
The Business Week Magazine reported that "the alleged arrest of Huang does not come as a complete surprise. The fast and loose business methods by which several high-flying Chinese tycoons have amassed huge fortunes can run afoul of the law." Zhou Zhengyi, the eleventh-richest person in China in 2002, was sentenced to 16 years in jail in 2007 for bribery, embezzlement and tax fraud.
Brothers Huang Guangyu and Huang Junqin founded Gome Electrical Appliances in 1987. It now has about 200,000 employees and more than 1,200 stores in 280 cities across mainland China. Its stock was formally listed on the Hong Kong Exchange in 2004. Last October, Gome became Dell's first retail partner in China.
According to Business Weekly, the Gome group has grown in size several times in recent years due to its success in entering the continuously expanding appliance market. Mr. Huang has 34 percent of Gome's shares. His net personal assets have been estimated to be US$6.3 billion. This year, he topped China's Rich List, compiled by the Hurun Institute. Earlier this month, Forbes listed him as the second richest in China.