Is China Safe from Economic Crisis?
June 26, 2009 1:23 pm Last Updated: October 1, 2015 9:41 pm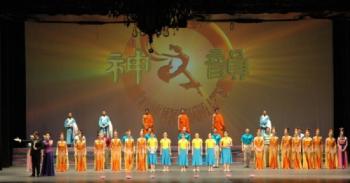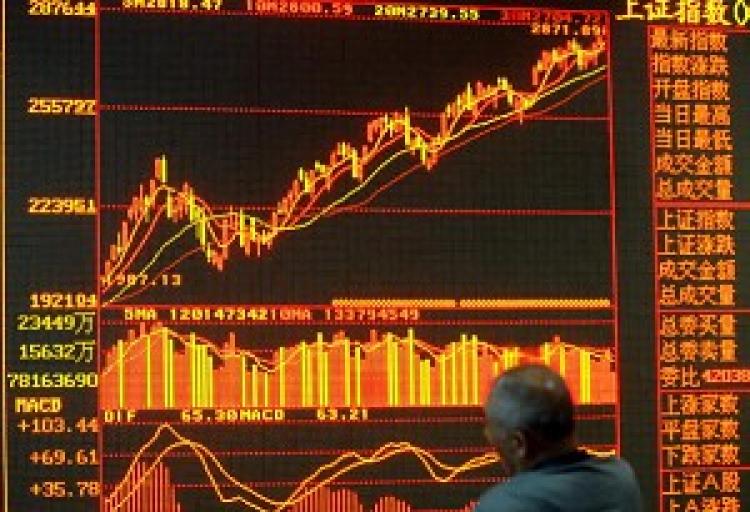 Shen Peng, a 52-year-old owner of a small parts manufacturer in a mid-size city in China, never really paid attention to the buzz about the economic crisis. That was until his own business suffered a major blow at the end of 2008. His biggest client, an export company, suddenly cut their orders by half and laid off most of their staff, leaving Shen with a significant drop in revenue.
But while news reports suggest a worsening of the crisis around the world, Shen found his business was already recovering by February 2009. Large enterprises in his city were also back to running at full capacity. "Is the crisis over in China?" Shen wondered.
Some of China's economic statistics seem to say yes. Since Beijing announced its 4 trillion yuan (US$585 million) stimulus plan, China's banks have granted more loans in three months than in the whole year of 2008. Stocks soared in mainland China as well as in Hong Kong, and the real estate market flourished with a 30 to 40 percent increase in the first four months of 2009.
But while some economists have eagerly declared the recovery of the Chinese economy, others suggest that China is merely experiencing a brief surge that is bringing a problematic overexcitement to the market. Among these critics is finance professor Xu Xiaonian.
"The crisis stemmed from imbalance, so the key to recovery lies in the restoring of balance," Xu remarked. "But the efforts to stimulate investment are only aggravating the imbalance."
Paradoxical Statistics
The imbalance Xu mentioned is well reflected in the economic paradoxes discovered by Liu Yuanchun, Associate Dean of the School of Economics of People's University in Beijing. Based on observations of this year's economic statistics, Liu listed eight pairs of conflicting facts, including:
1. Sharp increase in investment vs. fast drop in export and import
2. Rising industrial added value vs. lower increase in electricity consumption
3. Fast industrial growth vs. slow financial growth
4. The increase in cargo transportation vs. the decrease in port throughput
5. The increase in nominal consumption vs. the decrease in actual consumption
6. The increase in stock index vs. the decrease in the profit of listed companies
7. The increase in industrial added value vs. the decrease in industrial profit
8. Increasing real estate sales volume vs. stagnant actual real estate investment
Liu says that such inconsistencies may be signs of bigger troubles, such as deepening deflation, rising unemployment, shrinking demand abroad, excessive real estate inventory and excessive production capacity. According to Liu, the current boom is just the forefront of a dire future.
How Long Can 4 Trillion Keep China Going?
Among the three key drivers of economic development—consumption, investment and export—China has largely relied on the latter two. However, exportation has long been the corner stone of the Chinese economy, contributing 59 percent to China's GDP in 2008, making China's economy susceptible to the global economic environment. As a result of the recent crisis, many mid- and small-scale enterprises have gone bankrupt in south and southeast China since mid 2008, leaving over 20 million immigrant workers unemployed.
Investment, on the other hand, has also made a major GDP contribution over the last decade. However, the overgrowth of investment has given rise to excessive capacity, which is worsened by weak domestic consumption.
Furthermore, China's domestic consumption is hindered by low income growth, particularly in rural areas. In recent years, the nation's gross salary is about 12 percent of the GDP, compared 50 to 60 percent in developed countries and 40 percent worldwide. The high growth in GDP and the low growth in income indicate that China has been generating huge production capacities by sacrificing domestic consumption. The nation's poor medical care and other social welfare coverage and the high housing costs are also factors that hinder domestic consumption.
While these issues are left largely unsolved, the stimulus plan lavishes precious resources on energy and infrastructure industries, sectors that quickly promote GDP but worsen capacity excesses. The ensuing boom in stock market and real estate will further burden China's unbalanced economy. As some analysts estimate, the stimulus plan will work like an excitant with an enduring negative effect.
The pessimistic have cited evidence on both micro and macro levels. On the one hand, most businesses are still struggling from sluggish performance and are reluctant to invest more. On the other, increasing inventories are seen across almost all industries, which indicate low probability of industrial recovery in the near future.
China's official statistics revealed that the CPI (Consumer Price Index) and PPI (Production Price Index) continued to drop in May, with the CPI 1.4 percent lower and PPI 7.2 percent lower than the same time last year. Economists say both are signs for deflation on a national level.