China Deploying New Drones to 'Protect Resources'
August 29, 2012 9:18 pm Last Updated: October 1, 2015 12:29 pm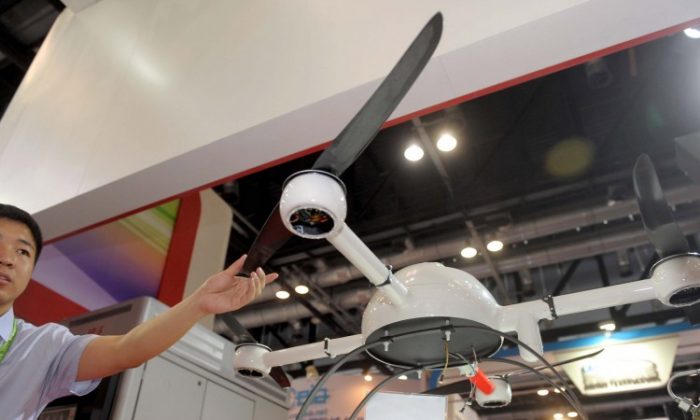 China's military will deploy unmanned aerial vehicles (UAV), or drones, to conduct maritime surveillance missions over coastal provinces, state-run media reported Thursday.
The military is currently conducting trial missions that are slated to end within a day or so, according to Global Times, a Chinese communist party mouthpiece overseen by People's Daily. The drones will be involved in monitoring pollution and "protecting resources" on 11 bases in China's coastal provinces, the report said.
"Coastal development activities are increasingly important to China's economic growth, and the demand for sophisticated maritime surveillance has grown," Yu Qingsong, the head of maritime surveillance, was quoted by the publication as saying.
The report offered no other details as to when the project would be implemented, but Yu told state-run Xinhua that at least one drone would be placed on one of those bases.
The announcement comes just days after reports on China Defense Mashup of a secret Chinese delegation entering Iran to evaluate technology obtained from a U.S. RQ-170 Sentinel drone, that was downed and captured by the Islamic Republic last December.
The drones that China plans to deploy are small, propeller aircraft that can take off from ships, according to state media.
The Guardian newspaper, citing data from the International Institute for Strategic Studies, reported early in August that 56 different types of UAVs are used by 11 countries, including China, although data was not available for that country. Russia and Turkey also did not provide much data. The United States had the most drones in service at 678, with 18 different types.
The Epoch Times publishes in 35 countries and in 19 languages. Subscribe to our e-newsletter.
Click www.ept.ms/ccp-crisis to read about the most recent developments in the ongoing crisis within the Chinese communist regime. In this special topic, we provide readers with the necessary context to understand the situation. Get the RSS feed. Who are the Major Players?