China Announces First Bird Flu Outbreak
February 11, 2009 2:00 am Last Updated: February 11, 2009 1:42 am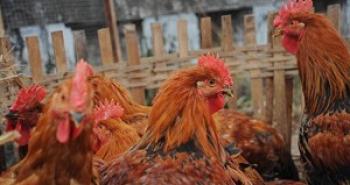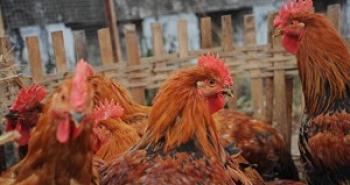 China's Ministry of Agriculture issued a bird flu outbreak notice on January 10. The outbreak occurred in Moyu County, Hetian area in northwest China's Xinjiang autonomous region. The notice stated that the virus killed 519 poultry and another 13,200 were euthanized as a precaution.
In January alone, China reported eight human bird flu infection cases of which five succumbed to the virus. The eight cases were reported in seven isolated locations across China. However, Beijing did not announce any bird flu outbreaks in any of these locations. The World Heath Organization had questioned whether Beijing covered up the outbreaks, which it did in the SARS outbreak in 2003, but Beijing rebutted the accusation on February 7.
Hong Kong Skeptical
Hong Kong scientists also had the same doubts. According to lab tests from Hong Kong's Agriculture, Fisheries and Conservation Department, seven dead birds recently found on Lantau Island in Hong Kong tested positive for H5N1.
On February 5, Hong Kong's Food and Health Bureau Secretary York Y. N. Chow said, "Judging from the direction of the water flow, those dead birds were very possibly from up the Pearl River in the mainland."
Because of these suspicions, Hong Kong media visited Shajin, Baoan District in Shenzhen City, which is located in the Pearl River estuary. They discovered that many local poultry farmers have never used the bird flu vaccine for their poultry. Recently, there were chickens that died off and on, but they never delivered the dead birds to the authority for lab tests. The local people suspected the cause of the chickens' deaths and threw them into the water.
In 2008, China had only reported three human bird flu infection cases.
Read the original article in Chinese