China and 9 Countries Where Your Cellphone Conversation Will Be Intercepted
December 11, 2012 12:57 am Last Updated: December 19, 2012 7:00 pm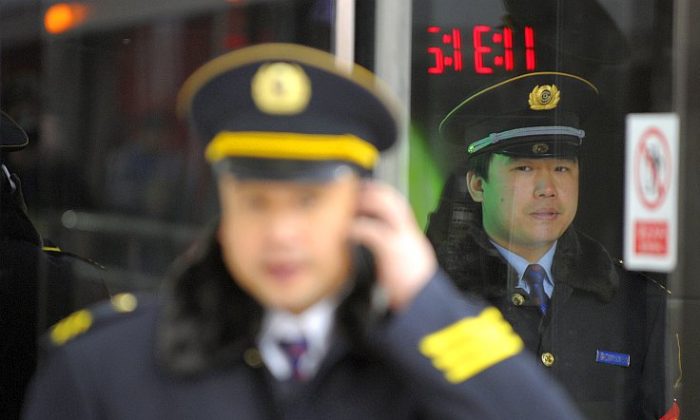 The first country on our list should come as no surprise. The Chinese regime has infamously waged a campaign of censorship via its Great Firewall, which blocks a number of terms deemed sensitive to the regime on search engines, social media sites, and other websites. Notably, those terms relate to Tibet, the persecuted meditation practice Falun Gong, and the 1989 Tiananmen Square massacre.
Also not surprising is that with more than 1.3 billion people, China operates the largest Internet monitoring and censorship system in the world. The regime also implements a surveillance system on its gigantic, still-growing mobile market.
Freedom House describes the Chinese mobile market as the "most tightly regulated and controlled" on Earth, with more than 672 million subscribers of the completely state-run China Mobile services, 212 million subscribers of the also state-run China Unicom, and 138 million subscribers of state-run China Telecom.
Following the spate of self-immolations carried out by Tibetans, Chinese authorities have resorted to cutting off telecommunications in Tibetan areas, according to Reporters Without Borders.

Belarus
Belarus, often described as the "last dictatorship in Europe" because of President Alexander Lukashenko's stranglehold over the country, has made it illegal to monitor and filter telecommunications networks.
But Belarusian authorities do it anyway. Under the auspices of protecting "national security," in 2001, Lukashenko signed a measure to include the Internet as a potential threat, meaning that authorities can freely monitor what their citizens are doing or searching for online, according to the OpenNet Initiative (ONI).
Freedom House notes that "text messages, and voice calls of oppositional activists are routinely monitored" in Belarus.
"Control over the Internet is centralized with the government-owned Beltelecom managing the country's Internet gateway," ONI said, describing Belarus's regulation of the Internet as "heavy with strong state involvement."

Syria
Over the past 20 months, the situation in Syria has gone from bad to worse, devolving into a civil war between various factions of rebels and the regime of President Bashar al-Assad.
A large number of activists have been arrested through GSM tracking systems that target mobile phones and are used by Syria's intelligence agencies. The only two mobile service providers in Syria, including state-run Syria Tel, have now blocked sensitive terms sent via SMS. Those terms include "demonstration" and "revolution," according to Freedom House.
The regime also uses Blue Coat Technology to filter the Internet on mobile devices as well as fixed-line ISPs. Many Syrian activists and rebels have used mobile devices to capture video, which is then uploaded to YouTube and other websites.
Syrian authorities have frequently suspended telecommunications channels, including the Internet and mobile phone service for a short period of time to prevent the spreading of information that could lead to more protests.
Both Syria and its main ally, Iran, have used "computer and network disruption, monitoring, and tracking" to quash dissent and commit "serious human rights abuses," said a resolution issued by the White House in April.

Iran
The Islamic Republic is frequently listed as one of the most closed off countries in the world, with an atmosphere that encourages self-censorship and discourages dissent. The Internet there is heavily monitored and subjected to extensive, sophisticated filtering.
Bloggers, human rights activists, and journalists are frequent targets of security forces and are subjected to torture and inhumane treatment. Earlier this month, the family of blogger Sattar Beheshti was informed that he had been killed while in detention, with notable signs and eyewitness accounts that he had been tortured. Beheshti had been detained after he published a critical view of Iran's human rights situation.
A report from Reuters in March found that Chinese telecommunications giant ZTE sold a highly sophisticated surveillance system to the state-controlled Telecommunication Co. of Iran that monitors landline, mobile, and Internet connections. The news agency cited unnamed sources that worked on the project, saying that the system can monitor voice, text messages, and Internet.
Human rights activists have noted numerous cases where the Islamic Republic tracked down Iranian activists by monitoring their phone calls and Internet activities.

Vietnam
With the expansion of the Internet in Vietnam, the communist-ruled government has stepped up efforts to filter content via legal and regulatory means. It usually targets material deemed threatening to the state, the regime, or national security.
Vietnamese officials "listen to conversations and trace calls from those on their blacklist," which includes "high-profile activists" and members of well-known and targeted organizations, according to Freedom House.
Officials also "sometimes disconnect mobile phone service of those who are actively engaged in activities that are deemed 'reactionary,'" it said.
In September, Prime Minister Nguyen Tan Dung publicly threatened that bloggers who publish content critical of the government will be "seriously punished." Some bloggers published a series of scandals about members of the Communist Party. Meanwhile, free speech activists have been described as "terrorists" by the Vietnamese government. Some 24 journalists and bloggers are currently detained in Vietnam, according to Reporters Without Borders.