Central Connecticut State University: CCSU on Lockdown; Two People Arrested
November 4, 2013 12:21 pm Last Updated: July 18, 2015 5:18 pm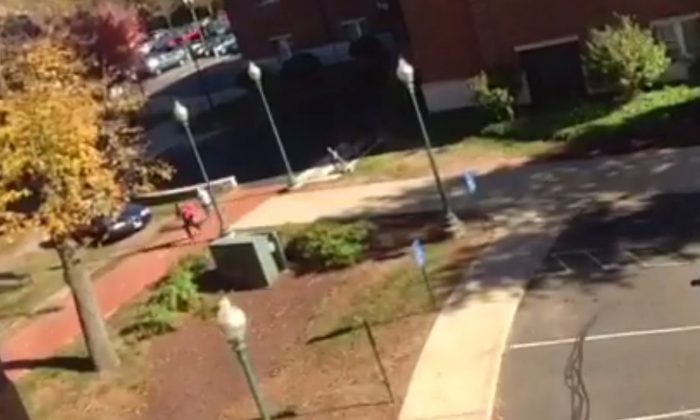 Central Connecticut State University (CCSU) in New Britain was placed on lockdown on Monday. There were reports that a gunman or an "active shooter" was on campus and later, two people were arrested and are in custody.
UPDATE: The lockdown was lifted at around 3:15 p.m. local time.
Officials said that they caught at least two suspects in the case. CCSU said that students were questioned by police.
A shelter in place was declared at the university, which is located just south of Hartford, with students asked to stay inside and told to lock the doors.
A CCSU official on Twitter confirmed that there was a suspicious person on campus. "Clarifying — info is officially being released that there has been a report of a suspicious person carrying a gun on campus," it said.
A police SWAT team was deployed to the campus.
The front page of the website reads, "Get inside buildings & Stay in place! Stay away from Windows. Police are on the Scene."
WSFB-TV reported that the university was locked down due to unknown "emergency."
On Twitter, some users commented that there were reports of a gunman on campus, but these have yet to be confirmed.
Jevan Vittal of Fox Connecticut reported there was a man on "campus armed with knife and a firearm," but added this has yet to be confirmed. Police told him that it is not exactly an "active shooter" situation.
Story is developing…