CBS Analyst Doug Gottlieb Apologizes for Remark
March 29, 2013 5:00 pm Last Updated: April 3, 2013 3:35 am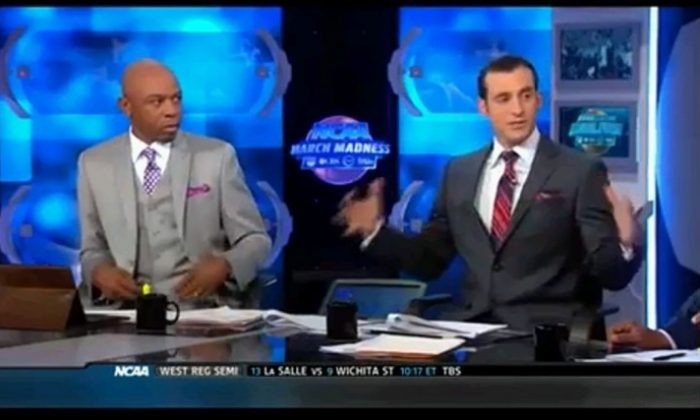 Doug Gottlieb apologized Thursday after he made a remark earlier in the week when he said he was there to "give kind of the white man's perspective."
Gottlieb was presenting on CBS's pregame show about the 2013 NCAA Tournament, along with Kenny Smith, Charles Barkley, Greg Gumbel, and Greg Anthony. 
"Cream rising to the crop. I don't know why you guys asked me; I'm just here to bring diversity to the set here. Give the kind of white man's perspective on things from the point guard position," he said in full, speaking alongside four African-American men.
On Thursday night, Gottlieb apologized for the remark on CBS.
"It was not a smart thing to say and I apologize," he said, according to The Associated Press.
Barkley later said on CBS that his comment was just "a joke."  
"I know this has nothing to do with the game; I want to say something about Doug Gottlieb," Barkley said. "He made a joke earlier tonight and people are going crazy. All those idiots on Twitter, which I would never ever do, all you people at home who've got no life and are talking bad about Doug Gottlieb, get a life."
"It's over with. It's no big deal," he continued.
ESPN football analyst and former NFL player Mark May, as well as a number of other Twitter users, slammed Gottlieb's statement.
"That type of comment is ment (sic) for a bar not a national stage. Nice job Gottlieb I hope all the kids 12 and under didn't hear it!" he tweeted.