A Southern California man has been charged with beating to death a former reality TV show contestant with a hammer and burying her in his backyard.
Jackie Rogers was charged Thursday with murder. It's unclear whether he has an attorney because his scheduled Thursday arraignment was postponed.
Rogers could face 26 years to life in prison if convicted, AP reported.
The 34-year-old Lennox man is charged with bludgeoning to death Lisa Marie Naegle of San Pedro last Sunday.
A felony complaint includes a special allegation that the suspect used  a hammer in the commission of the crime, CBS News reported.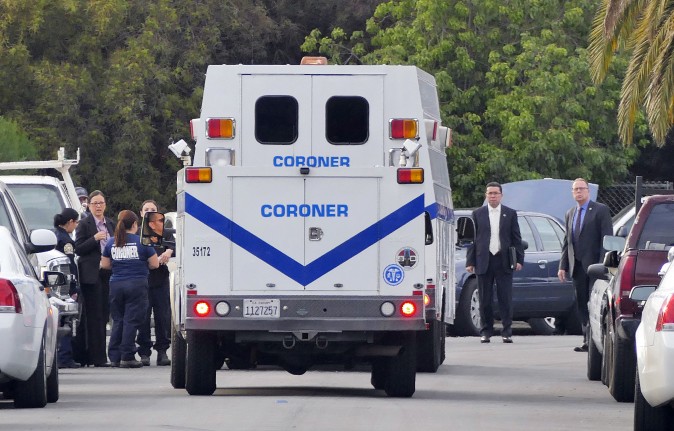 Naegle was a registered nurse who taught nursing at a local community college. She was a losing contestant in the 2010 reality series "Bridalplasty."
Rogers was a student of the 36-year-old married woman. He was arrested after video showed him leaving a Torrance beerhall with Naegle. Police haven't disclosed the nature of their relationship.
"Within a minute or two, she called me," her husband, Derek Harryman, was quoted by CBS as saying. "She sounded really, really drunk. She said, 'I'm going to get some food and then I'll be home.'"
Rogers had met some of her family members before, Danielle Naegle-Kaimoana told People magazine.
"I just thought he was weird," she continued . "I just don't understand, I don't understand."
The Associated Press contributed to this report.