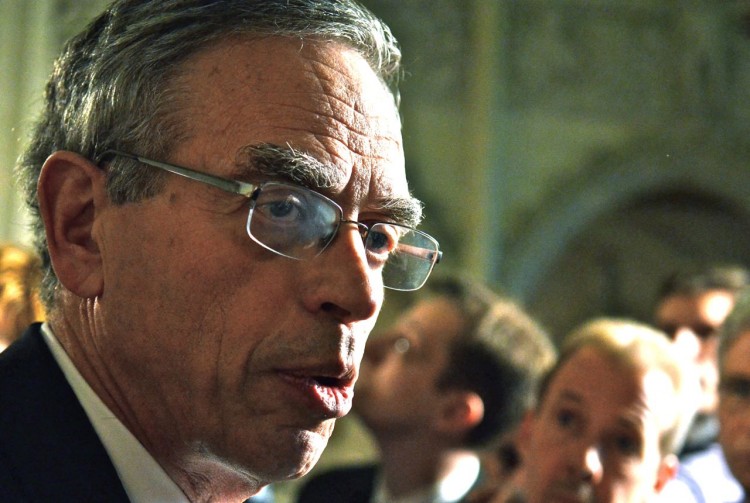 Plans to redirect oil sands crude from Alberta to Asia instead of Texas are far from certain as aboriginal groups consider lawsuits to block another proposed pipeline.
The Northern Gateway pipeline would pump oil for the Athabasca oil sands in northern Alberta west, over the Rocky Mountains to a port on the coast for shipment to Asia.
Although the proposed route is just beginning a project review that is set to take two years, it is already encountering stiff resistance that could delay it much longer.
Some First Nations, which Canada's constitution requires be consulted on projects affecting their territory, are already talking about lawsuits, while early hearings for the project have sparked fierce criticism and protests that reportedly included 48-hour hunger strikes.
Coastal First Nations, an alliance of First Nations along the coast of British Columbia, is considering its legal options with respect to the pipeline, a spokesperson for the group told the Globe and Mail.
The group has already commissioned an environmental study that confirmed that an oil tanker spill off the coast would cause irreparable harm to the area. The group's executive director, Art Sterritt, issued a statement in February describing the decision to allow tanker traffic necessary for the pipeline as "unfathomable."
The government hasn't taken opposition to the pipeline lightly, and has been taking sweeping measures to support natural resource development in Canada that could impact the project.
In the federal budget introduced at the end of March, the government outlined plans to overhaul the approval process for major resource projects, though the actual legislation has yet to actually be introduced in Parliament for debate and passage.
The budget also targeted charities spending too much of their funding on political activities. Included in the budget were measures to crackdown on charities spending more than 10 percent of their funding on political activities, a restriction already in place but rarely enforced.
The budget also outlines plans to require charities to disclose how much of their funding comes from foreign sources.
The measures appear directly connected to fierce opposition to both the Keystone XL pipeline and the Northern Gateway pipeline by environmental groups, some of which have been accused of radicalism by Natural Resources Minister Joe Oliver.
Oliver said in January that some groups were unreasonably opposed to any major project to develop Canada's natural resources.
Some of the groups, he said, "threaten to hijack our regulatory system," attract "jet-setting" celebrities, and use funding from "foreign special interest groups."