Canada's Minister of Foreign Affairs Marc Garneau issued a statement voicing support for people protesting against the military coup in Burma (also known as Myanmar) last month.
"Canada is deeply concerned by and unequivocally condemns the Myanmar military's recent use of force against peaceful protesters, and demands that the Tatmadaw immediately stop using violence against its own people," Garneau said in a statement on Sunday.
"In response to peaceful civilian protests across the country calling for the restoration of democracy, the Tatmadaw has used appalling violence, including lethal force, on its own people," Garneau said.
"No regime that would use force to suppress the democratically expressed will of its people can be legitimate."
On Feb. 1, the Tatmadaw, Burma's military, detained the country's top leaders—State Counsellor Aung San Suu Kyi and President Win Myint—and announced a year-long state of emergency. The military said the detention was carried out in response to "election fraud," referring to the country's November 2020 general election.
Over the weekend, police in Burma opened fire on protesters across the country, killing at least 18 people and wounding over 30 others.
On Sunday, the United Nations Human Rights Office (OHCHR) released a statement condemning the military's actions.
"The people of Myanmar have the right to assemble peacefully and demand the restoration of democracy. These fundamental rights must be respected by the military and police, not met with violent and bloody repression," OHCHR spokesperson Ravina Shamdasani said.
"Use of lethal force against non-violent demonstrators is never justifiable under international human rights norms."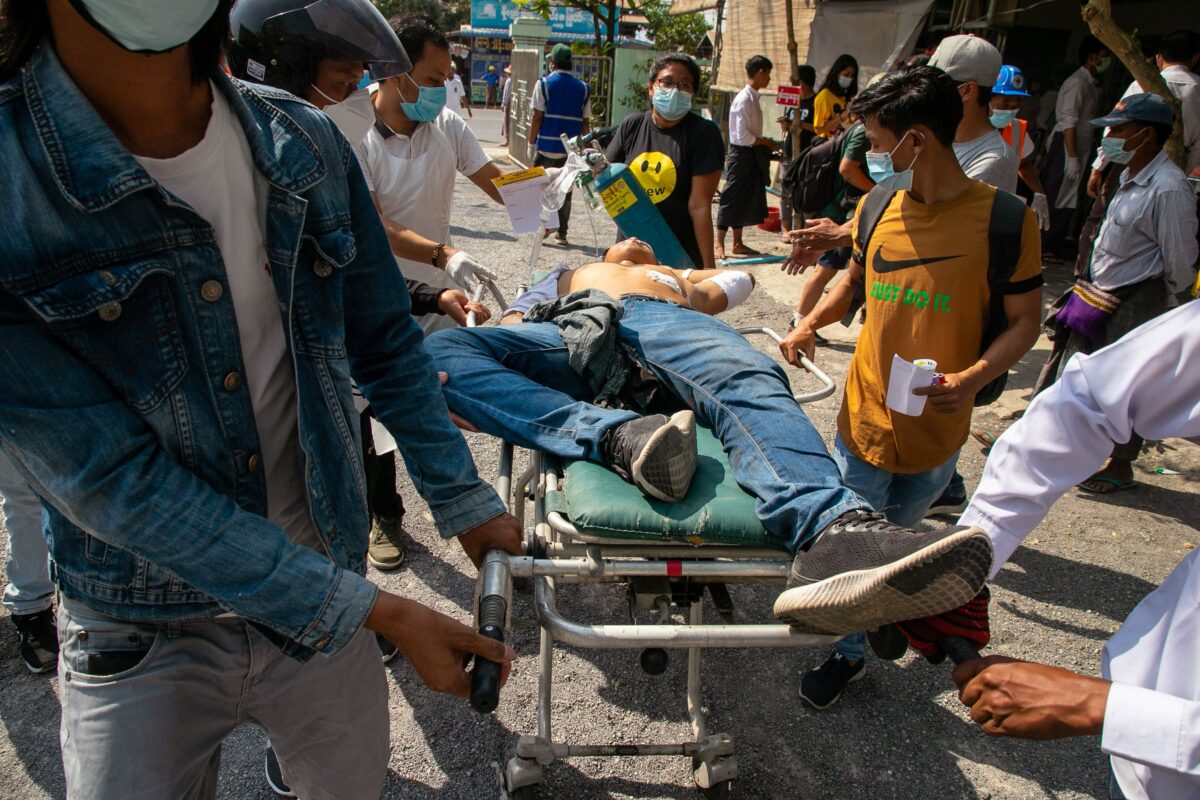 Shamdasani said the police and security forces in Burma have been arresting "an ever-increasing number" of dissidents and demonstrators, including political officials, activists, civil society members, journalists, and medical professionals.
Garneau said Canada will also consider additional measures in response to the violence in Burma.
"Those responsible for this violence will be held to account," Garneau said. "We stand with the people of Myanmar."
The minister did not specify the time or form of actions to be taken.