Even though Canada spends more on healthcare than most other developed nations, it still has some of the fewest doctors, hospital beds, and medical technologies available to patients—and the longest wait times, according to a new report by the Fraser Institute think tank released on Tuesday.
The report, which is the fifth edition of the think tank's analysis of health care, seeks to compare the performance of Canada with 27 other developed countries in terms of the amount of money spent on its universal health care system, and the eventual value derived and offered to Canadian citizens.
According to the report, Canada spent more than 11 percent of its GDP on health care in 2018, the second highest among all countries, behind only Switzerland, and ranks the seventh highest for health care expenditure per capita (after adjusting for age over 65). However, the high spending did not translate into the results desired.
"Despite Canada's high level of spending, availability and access to medical resources is generally worse than in comparable countries," the report says.
For instance, after adjustment to age over 65, Canada ranks 26th out of 28 countries for the number of doctors available—2.8 doctors per 1,000 people, below the average of Organisation for Economic Co-operation and Development (OECD) countries at 3.8. As for nurses, Canada ranks 14th with 10.4 nurses per thousand population, behind France, ahead of Slovenia, and slightly better than the OECD average at 10.1.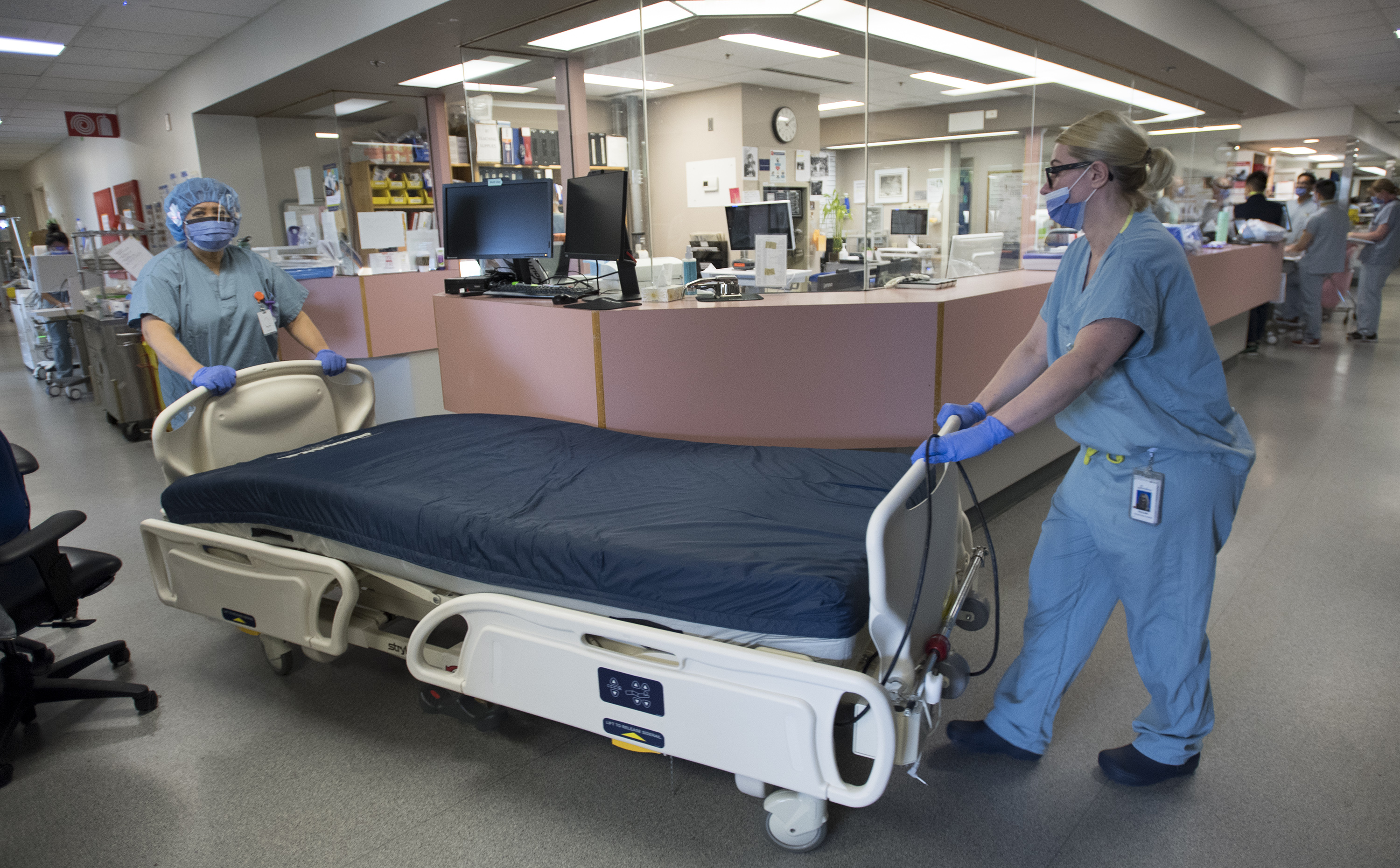 When it comes to hospital beds, Canada also ranks near bottom at the 25th position behind Denmark and Italy, with 2.1 beds per 1,000 people. The number of psychiatric beds is 0.4 per one thousand with a ranking of 24. But in terms of long-term care beds, Canada performs relatively well at 7th with 56.9 beds per one thousand, above the OECD average at 47.9.
As for medical devices, Canada has just 10.5 Magnetic Resonance Imaging machines per one million people and 16 CT scanners per one million people. Both indicators faring behind the OECD average.
Canada wait times for a specialist appointment also rank at the bottom. Nearly 63 percent of patients having to wait for four weeks or more, and 30 percent having to wait two months or more to see their specialists, and 18 percent have to wait four months or longer for elective surgeries.
Besides that, less than half (43 percent) of Canadians can get a same-day doctor's appointment when sick, in contrast with the Netherlands, where nearly 80 percent are able to do so.
However, Canada has done well in clinical outcomes, where the survival rates for breast, colon, and rectal cancers are higher after treatment, but worse in obstetric trauma and diabetes-related amputations.
"Clearly, there is an imbalance between the value Canadians receive and the relatively high amount of money they spend on their health-care system," the report states.
"To improve Canada's health-care system, policymakers should learn from other successful universal health-care countries, for the benefit of Canadians and their families," said Bacchus Barua, associate director of health policy studies at the Fraser Institute.