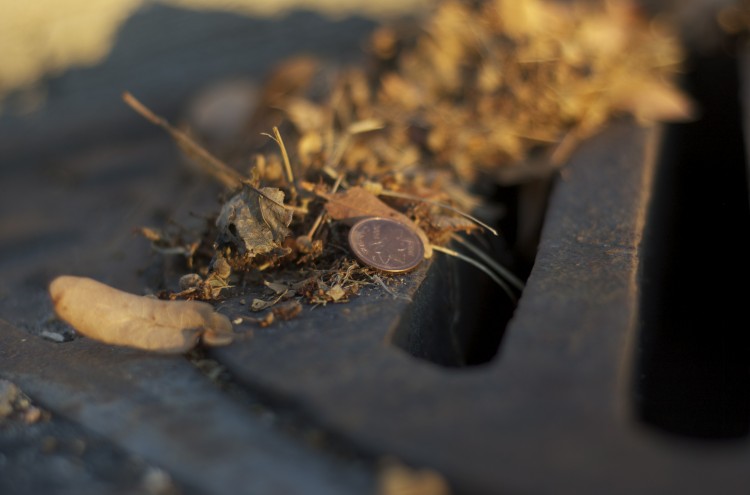 A penny saved clutters up ashtrays and jars but perhaps not for much longer for the Great White North.
Canada is set to do away with its one-cent coin, a move the government says will save the country $11 million a year.
"Given its declining purchasing value, some Canadians consider the penny more of a nuisance than a useful coin," notes the announcement that came with the publication of this year's federal budget.
While credit, debit, and electronic transactions will keep exact purchase prices, cash transactions will round prices that end in 3 cents up to 5 cents, and round prices that end in 2 cents down to zero.
While the Canadian Mint will stop producing the penny, the coin will retain its value indefinitely and shoppers can continue to use it to make payments. However, the government encourages Canadians to donate their pennies to charity.
The penny's production end is slotted for the fall of this year.
The move has stirred little reaction in Canada, though Canada's Senate looked into the issue in 2010 and heard testimony that around 10-15 people at the Mint would lose their jobs. Charities are also set to lose as people who used to donate pennies liberally in charity collections may be more reluctant to part with nickels and dimes.
The Senate also heard numerous arguments in favour of discarding the penny, including the cost to transport the 2,000 metric tonnes of pennies produced by the Mint each year.
The Canadian Mint did a study in 2007 to see what Canadians thought of eliminating the penny and found 33 percent were against the move, largely because they feared prices would be rounded up.
This concern was proven false in Australia and New Zealand where the one-cent coins have already been eliminated.
Various studies in Canada have long derided the cost of the coin to the national economy, tossing out figures on everything from the cost of waiting in line to get pennies for change ($20-25 million a year) to the total cost to the economy ($130 million a year.)
An online petition launched to save the penny has gathered just 25 signatures.
Its fallacious argument to save the penny suggests that ending the use of the coin will increase any purchase by 5 percent.
However, this is untrue given that the most any cash transaction will be affected is by 2 cents.
Interestingly, of the signatures on the petition, only five were from Canadians.
Other signatures came from Poland, Australia, the U.S., Slovakia, and Switzerland.