A California "manny" is facing sexual molestation charges that could put him behind behind bars for life, according to police.
Thirty-year-old Matthew Antonio Zakrzewski, who advertises himself as a male nanny with six years' experience, faces four felony child molestation charges for victimizing two young boys under his care, according to a statement from Laguna Beach Police Department.
Zakrzewski was arrested on May 17, following an investigation prompted by parents who said that he had touched their 8-year-old boy.
"The couple had hired Zakrzewski to care for their 8-year-old child through one of his several babysitting websites," said a police statement.
"The Laguna Beach Police Department's Major Crimes & Intelligence Unit immediately opened an investigation, which led to the identification of a second 7-year-old victim in the City of Los Angeles."
Zakrzewski claims on his website to have child-care certifications, and to be certified by Trustline, which provides criminal background checks for California child carers.
He lives in Costa Mesa in Orange County, just south of the city of Los Angeles.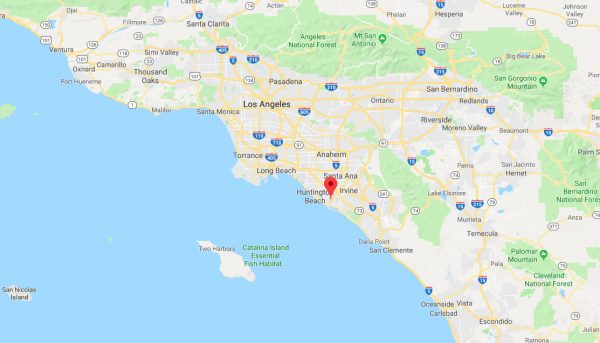 During their investigation, detectives found a video on Zakrzewski's phone and evidence collected at his home related to child pornography.
"There was video of himself with a child who has not been identified," Laguna Beach Police Sgt. Jim Cota said, reported ABC.
Zakrzewski can also be seen with children in dozens of photographs, and detectives are trying to find other potential victims.
"From what I could see on the client list, there's at least 40-plus families that we're gonna be reaching out to," Cota said.
"It's quite disturbing and I have a feeling there's going to be plenty more in this investigation," Cota told KTLA. "It was actually sickening to me and the rest of the detectives—we put all of our focus into this investigation."
On his website—against a backdrop of himself shirtless in a pool with two boys—Zakrzewski describes himself as a "manny" who takes care of children between 3 months and 14 years old, including those with special needs such as autism and ADHD.
"If you would like a fun-loving, energetic person that will engage your child as well as care for them and keep them safe, then I hope you will give me a chance to take part in your family," his website reads.
Zakrzewski was arrested at an unspecified local airport when he landed on an international flight.
He is charged with three felony counts of lewd and lascivious acts with a minor under the age of 14, and one further sexual molestation felony count with a child under the age of 10. He was also charged with one felony count of possession of child pornography.
According to the police statement, Zakrzewski has pleaded not guilty. If found guilty of the charges as listed, he faces a sentence of 90 years to life, according to the police.
Zakrzewski is currently being held at the Orange County Jail on $1 million bail.
Many of Zakrzewski's neighbors said that they were stunned by the accusations against him, reported CBSLA.
"You just don't think that something so sickening is so close to your front door," neighbor Bonnie Prosser told the news station.
Another nieghbor who didn't want her identity known said, "I did think it was odd when I knew he was doing a baby sitting business cause he's a really smart kid."
Child Abuse
An estimated 674,000 children were determined to be victims of maltreatment in 2017, according to the Department of Health & Human Services' Administration for Children and Families.
Of the victims, about 75 percent were neglected, 18 percent were physically abused, and 9 percent were sexually abused.
Nationwide, an estimated 1,720 children died from abuse and neglect, a decline from the 1,750 children who died from the same in the previous year.