Part of Governor Newsom's new state budget proposes a special fund to deal with unsafe drinking water in California, and it could signal the return of a water tax that has failed to pass the State Legislature multiple times over the years.
The proposal, named the Safe and Affordable Drinking Water Fund, aims to pay for "the short-term and long-term costs" of obtaining clean drinking water for disadvantaged communities with money from "new water, fertilizer and dairy fees," according to the budget revealed on Jan. 10.
The budget states that many local water systems have failed to deliver safe drinking water, due to the lack of funding for long-term maintenance and operations.

Though details about the fund have not been released, its structure echoes previous water tax bills that planned to collect fees from drinking water, fertilizer manufacturers and dairy producers.
Almost immediately, the proposal raises concerns over its necessity, as California is projected to have a $21.4 billion surplus, according to Newsom.
The Association of California Water Agencies (ACWA), which has more than 430 public agency members representing 90% of the state's water supply, issued a statement shortly after the budget's debut to advise the governor not to impose the new tax.
"ACWA believes that making access to safe drinking water for all Californians should be a top priority for the State. However, a statewide water tax is highly problematic and is not necessary when alternative funding solutions exist and the state has a huge budget surplus," said Cindy Tuck, Deputy Executive Director for Government Relations with ACWA.
"ACWA wants to work with Gov. Newsom, his administration, the Legislature and other stakeholders on a funding solution that does not impose a statewide water tax," she added.
In one of his first official acts @GavinNewsom wants to TAX YOUR WATER. There is no limit to what @TheDemocrats will tax or excuses they'll make to TAKE YOUR MONEY. It's time Republicans start fighting and TAKE BACK CALIFORNIA!! https://t.co/mCQOYPIH3t

— Travis Allen (@JoinTravisAllen) January 11, 2019
Travis Allen, a Republican candidate for Governor of California in the 2018 election, also opposed the proposal.
"In one of his first official acts @Gavin Newsom wants to TAX YOUR WATER. There is no limit to what The Democrats will tax or excuses they'll make to TAKE YOUR MONEY. It's time Republicans start fighting and TAKE BACK CALIFORNIA," Allen wrote in a Twitter post last week.
Gov. Newsom's proposal symbolizes the state government's latest effort to create a drinking water tax, which has been welcomed by some Democratic lawmakers and other advocates. The day after proposing the new water tax, Newsom brought his cabinet to the Central Valley, where he said residents are suffering from a lack of access to affordable and clean water.
Took my Cabinet on a surprise trip to the Central Valley to hear directly from folks who lack access to affordable, clean water.

Our first stop: we met with residents who cannot drink or bathe with the water in their homes — while paying more for it than those in Beverly Hills. pic.twitter.com/b25vueQf4B

— Gavin Newsom (@GavinNewsom) January 11, 2019
Over the past two years, at least three bills proposing to impose taxes on drinking water died in the State Legislature.
Senate Bill 845, during 2017-18 legislative session, required that starting from July 1, 2019, a voluntary drinking water tax would be automatically added onto California ratepayers' bills. Customers would have needed to opt out via their community water system in order to avoid the tax, which was expected to cost 95 cents monthly for most customers.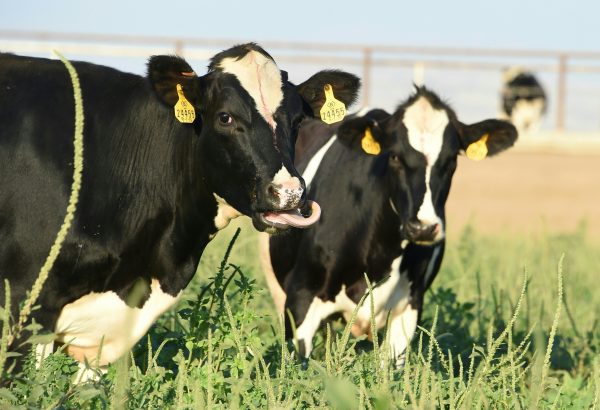 Senate Bill 844, from the 2017-18 legislative session, proposed a mandatory fee on dairy producers starting 2021 and fertilizer manufacturers starting 2019. These two industries have been largely blamed for nitrate-related water pollution.
Senate Bill 623, from the 2017-18 legislative session, basically shared the same content as SB 845 and 844, but without the voluntary option.