A California man has been accused of tying his toddler son to a tree and leaving him without any food or water.
Jeffery Wilson, 27, is charged with felony child neglect and abuse, possession of a controlled substance, and trespassing.
The 2-year-old child was found tied to a tree and "lacking basic food and water" at a homeless encampment in Northern California's Mendocino County.


"The rope was tied around the child's wrist and secured to a tree branch. The child was also lacking basic food and water, was only clothed in a diaper, and was exposed to numerous hazards within the encampment," according to the Mendocino Sheriff's Department. 
The Press Democrat reported that Wilson was found sleeping on the ground near the tethered child.
They found that there were "several weapons and other dangerous items within the reach of the child that could cause great bodily harm to the child." Deputies also found that Wilson had possession of drugs.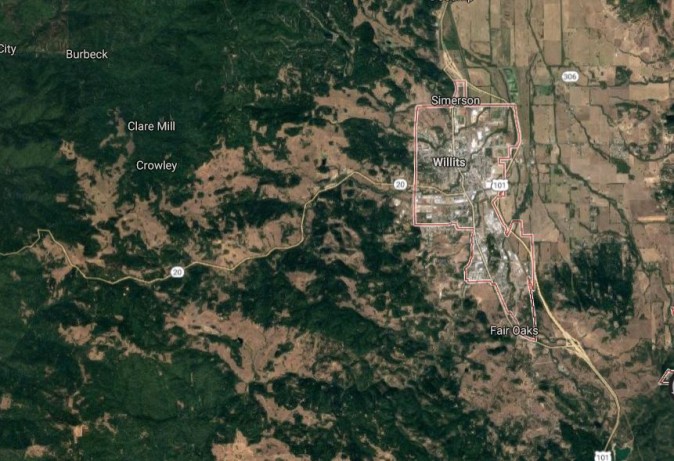 Wilson's arrest was the latest in a series of police visits to the location, with officials saying there were "illegal owners" living in the area.
"Deputies contacted Animal Control who responded to take custody of numerous animals from the encampment," the department stated.
The child is now in Child Protective Services' custody, and a 57-year-old woman was also described as a victim in the incident.

Wilson was booked into the Mendocino County Jail on $10,000 bail. He was released last week, People magazine reported, citing jail records.
The encampment was located near Highway 20 near Willits, California, CBS San Francisco reported.