Cadillac announced its official return to top-tier prototype racing by unveiling its latest sports car offering, the Cadillac DPi-V.R for IMSA's WeatherTech SportsCar Championship 2017 season.
"Cadillac is proud to return to the pinnacle of prototype racing in North America after a 14-year absence," said Cadillac President Johan de Nysschen in a press release confirming that two teams will campaign three of the new Dallara-based prototypes.
Three-time Championship-winning Action Express Racing will field a pair of the Cadillac-powered cars, with a single car going to Wayne Taylor Racing.
"Cadillac's V-Performance production models—the ATS-V and CTS-V—are transforming our brand's product substance, earning a place among the world's elite high performance marques," de Nysschen said. "The Cadillac DPi-V.R further strengthens our V-Performance portfolio, placing Cadillac into the highest series of sports car racing in North America."
Cadillac has earned considerable success in the Pirelli World Challenge GT series with its ATS-V and CTS-V models, winning multiple driver and manufacturer titles, but had been absent from the top ranks of sportscar racing since its Northstar LMP program ended in 2002.
Started in 2000, the Northstar LMP program saw Cadillac competing with some success against the best endurance racers of the day, including the legendary Audi R8 and Ferrari 333SP, in both the American Le Mans Series and (in 2000) Europe's Sports Racing World Cup. despite several top-five and podium finishes, the cars never won a race, and the program was axed after three years.
The Northstar LMP used as chassis designed by Riley and Scott for 2000–2001, and one designed by Nigel Stroud in 2002, all powered by the twin-turbocharged four-liter Cadillac Northstar V8.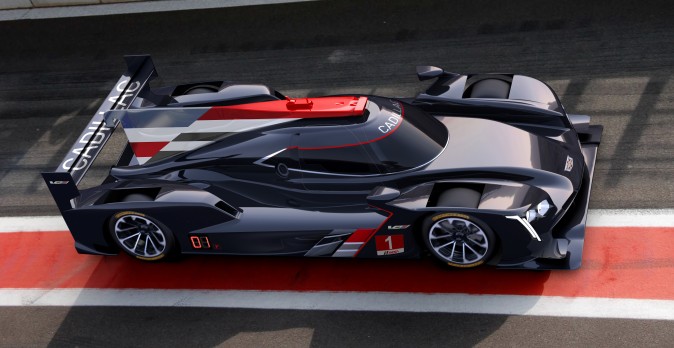 The 2017 car is based on a Dallara LMP2 chassis with bodywork developed jointly by Dallara and Cadillac, and is again powered by a Cadillac V8—in this case a naturally aspirated 6.2-liter unit based on the engines offered in the third-generation Cadillac CTS-V and fifth-generation Cadillac Escalade production vehicles.
"The DPi-V.R race car was an exciting new canvas for the Cadillac design and sculpting team," said Andrew Smith, Global Cadillac Design executive director, in the company press statement.
"The studio embraced the opportunity to interpret the Cadillac form language, line work and graphic signature for this premier prototype racing application. Every detail of the final design was selected to support the car's on-track performance and unmistakable Cadillac presence."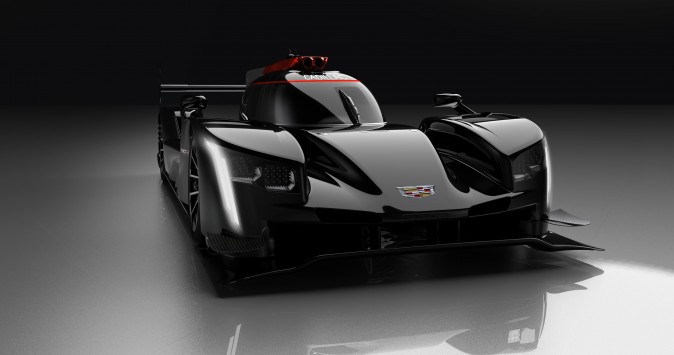 Action Express and Wayne Taylor Racing are two of the strongest teams in the WSC; AXR has won multiple driver and team titles and three North American Endurance Cups while WTR has finished second, third, and fifth in the series' three seasons in both team, driver and NAEC points.
The new Cadillac DPi-V.R will make its public on-track debut during a two-day IMSA-sanctioned test at Daytona International Speedway on Dec. 13-14.
The cars will make their public debuts at the Roar Before the Rolex 24, Jan. 6–8, 2017 and will race for the first time at the 2017 Rolex 24 at Daytona will run Jan. 28–29, 2017. Tickets for both events are available through the Daytona International Speedway website.