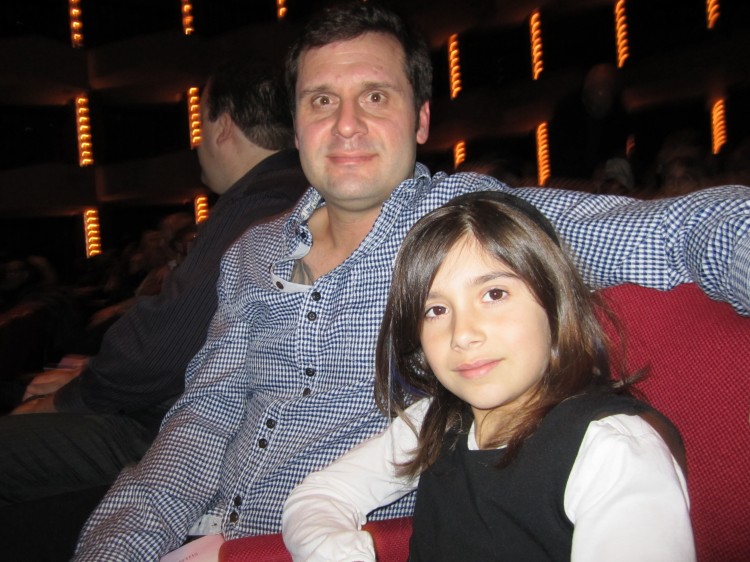 OTTAWA, Canada—Construction company owner Maurizio Di Paolo enjoys the arts, which is what brought him to see Shen Yun Performing Arts at Ottawa's National Arts Centre on Saturday night.
"It's great. It's excellent," he said of the acclaimed classical Chinese dance and music production that plays at the NAC each year as part of its global tour.
New York-based Shen Yun presents mainly classical Chinese dance rounded out by Chinese ethnic and folk dance and original songs and musical compositions.
Classical Chinese dance is the centrepiece of the performances, an art form that is both ancient and broad in its scope. Shen Yun is leading a revival of this ancient art that has evolved over China's 5,000-year history.
"The way they danced is really impressive," said Mr. Di Paolo.
"It's nice to see different type of dances, different ways of dancing, and their costumes are very colourful."
He also appreciated the Shen Yun Orchestra, which is unique in that it combines Western and Chinese instruments. A Western philharmonic orchestra plays the foundation, while traditional Chinese instruments lead the melodies.
"Excellent. The music is great," he said.
Mr. Di Paolo said he particularly enjoyed "Yang Zhi and His Sabre," which tells the story of Yang Zhi, an exceptional fighter with a sword that could cut through anything.
Shen Yun features a collection of story-based dances or mini-dramas that aim to capture the essence of traditional Chinese culture, according to its website.
"A very happy night, very joyful," said Mr. Di Paolo said of the performance.
Reporting by Crystal Yin and Joan Delaney
New York-based Shen Yun Performing Arts has three touring companies that perform simultaneously around the world. Shen Yun's New York Company will be in Ottawa until Dec. 30 before going on to Montreal, Toronto, and other cities in eastern Canada. For more information, visit ShenYunPerformingArts.org
The Epoch Times publishes in 35 countries and in 20 languages. Subscribe to our e-newsletter.