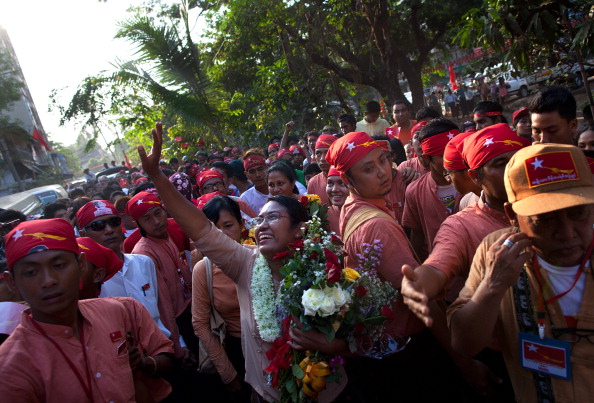 Burma will receive 159 international monitors for its elections that are to take place next week—the first time in the history of the once-isolated Southeast Asian nation.
Tin Aye, the head of the country's election commission, confirmed with the Irrawaddy news magazine that the observers will include diplomats from Rangoon embassies and election monitors from the United States, the European Union, and other Asian countries.
Aye said the monitors who do not reside in Burma began arriving on Wednesday, according to the Thailand-based magazine.
Elections will be suspended in restive Kachin State, which has been the site of a miniwar between Burmese government forces and rebels. Aye told the Irrawaddy that the polls wouldn't take place due to security concerns in the area.
According to the Kachin News Group, the move to suspend voting in the state is a setback for the most popular politicians there. Tu Ja, one of those politicians, said that the security concerns are overblown.
"In my opinion, there is nothing to worry about. I didn't have trouble when I went to meet with the public during campaigning," he told the News Group.
The April 1 elections are being held to fill 45 seats, including one that is being contested by pro-democracy leader Aung San Suu Kyi, a Nobel Peace prize laureate who was once put under house arrest by the former ruling junta.
Suu Kyi was forced to suspend her campaign tour several days ago due to illness and exhaustion.