Counter-terrorism police in the U.K. are questioning on Saturday the radical Islamic terrorist who assaulted police officers with a four-foot sword the evening of Friday, Aug. 25 outside Queen Elizabeth's Buckingham Palace residence.
Two unarmed officers suffered slight cuts as they detained the man, who drove at a police van, then took the sword from the front passenger foot-well of his car, London's Metropolitan Police said. The man was shouted "Allahu Akbar" repeatedly.
It is too early to say what the man was planning to do, said Commander Dean Haydon, the head of the Met's Counter Terrorism Command.
"We believe the man was acting alone and we are not looking for other suspects at this stage," he said. "It is only right that we investigate this as a terrorist incident at this time."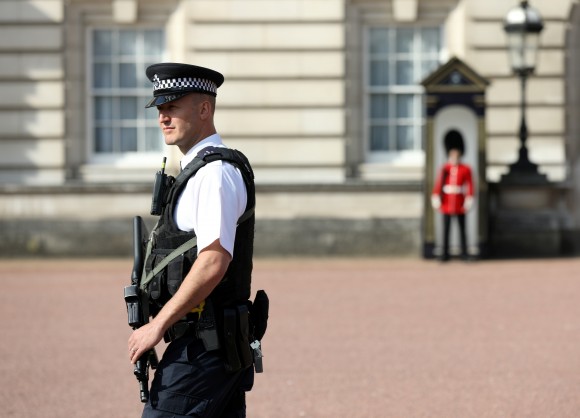 Europe has been on high alert following a string of Islamic terrorist attacks, including four this year in Britain which left 36 people dead. The country's threat level remains at "severe," meaning an attack is highly likely.
No members of the royal family were present in the palace, which is a magnet for tourists in Britain's capital during the peak August holiday.
"I want to thank the officers who acted quickly and bravely to protect the public last night demonstrating the dedication and professionalism of our police," Prime Minister Theresa May said in a message on Twitter.
The suspect was initially arrested on suspicion of grievous bodily harm and assault on police. He was then further arrested under Britain's Terrorism Act.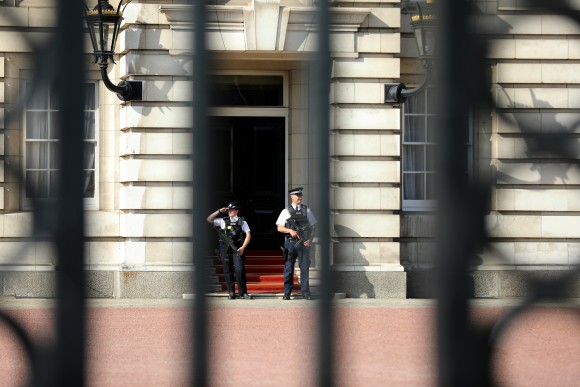 Police said they were investigating a 26-year-old man from the Luton area, an ethnically diverse town 35 miles north of London where police have carried out investigations linked to other Islamic terrorism attacks, including one earlier this year on London's Westminster Bridge.
"My partner saw a sword … as well as a policeman with blood on him, looking like his hand or chest was injured. The police officer had it in his hand, walking away with it," said an unnamed witness quoted by The Times newspaper, who said tourists were running away from the scene.
"Something happened before, which is why the people ran away. I'm not sure what this was. But people were already scared and I saw the policeman pull the man from the car" the witness said.
The suspect was treated at a London hospital for minor injuries, and there were no other reported injuries.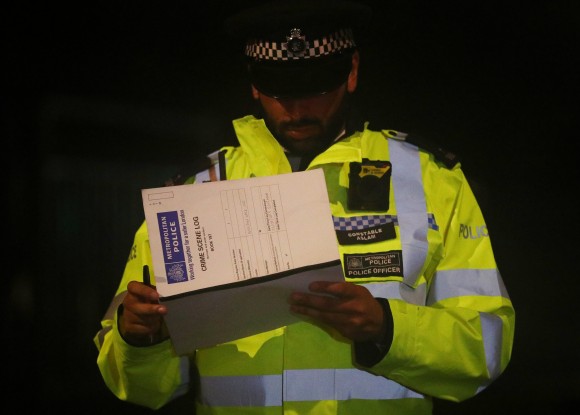 "This is a timely reminder that the threat from terrorism in the U.K. remains severe," Haydon said. "The police, together with the security services, are doing everything we can to protect the public and we already have an enhanced policing plan over the Bank Holiday weekend to keep the public safe."
Reuters contributed to this report.