Britons who break the government rules put in place to stem the spread of the CCP virus are "increasingly likely" to face fines, the UK's Metropolitan Police Commissioner said on Tuesday.
Writing in The London Times Cressida Dick who is the country's most senior police officer said police will be "moving much more quickly to enforcement action."
She said the tougher action comes as people "continue to flagrantly ignore the rules for example by holding house parties, meeting in basements to gamble, or breaking into railway arches for unlicensed raves."
'Horrible Virus'
Her remarks were echoed by Policing minister Kit Malthouse who told the BBC's Breakfast programme that people have "really, really got to stick to the rules now more than ever before to make sure that this horrible virus doesn't rip through the rest of the country, as it is through London on the southeast."
He urged "that small minority of people who are not taking this seriously to do so now."
"If they don't, they are much more likely to get fined by the police," he warned.
The warnings come just a day after two women who were originally fined £200 each for driving seven miles to walk together in a country park had their fines rescinded and received an apology from Derbyshire for over-zealous application of the rules.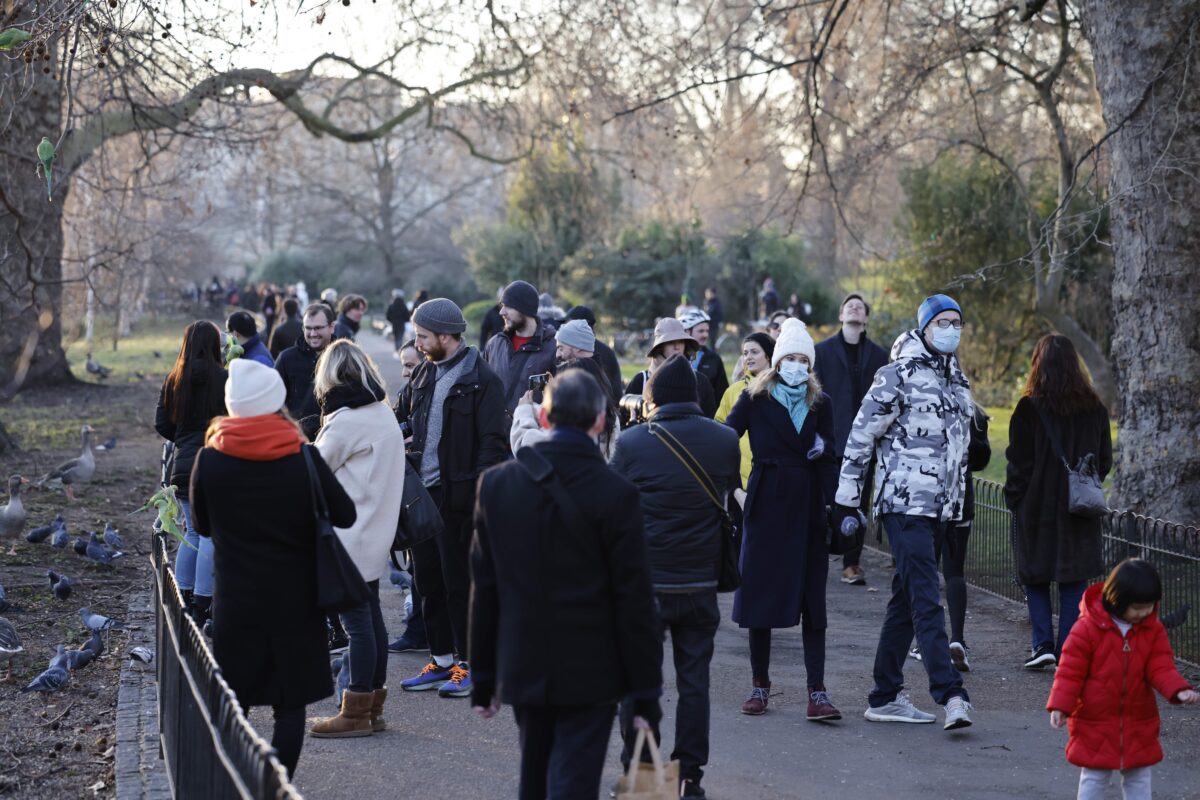 Prime Minister Boris Johnson came under scrutiny on Sunday after being seen cycling in London's Olympic Park seven miles from his Downing Street home.
Questioned about Johnson's conduct Dick told BBC Radio Four's Today programme that she was not prepared to "comment on an individual case."
"But what I can say is it's not against the law," she said.
While in Wales and in Scotland the rules for exercise including distances from home are more specific, the requirement in England to "stay local" remains open to interpretation.
West Yorkshire Police Federation Chairman Brian Booth meanwhile said that officers are frustrated with what they see as the lack of clarity in the rules.
'Woolly Law'
Citing the Derbyshire case, he said police are dealing with a "woolly law, which isn't easy to apply."
"We need a sound basis in law, and we need it now and we need to stop leaving loose ends," he said.
When asked by Radio Four if she would like England's rules firmed up in line with those of Scotland and Wales she said "That is certainly something the government could consider.
"Anything that brings greater clarity, for officers and the public, in general, will be a good thing."
England has been under the third national lockdown since Jan. 6. and people have been told to stay at home "except where necessary."
Amid speculation that the rules were to be toughened, Johnson said on Monday that the government will if needed tighten restrictions even further to curb the spread of the CCP (Chinese Communist Party) virus.
At the same time Dr. Chris Whitty, England's chief medical officer said the UK is entering the "worst weeks" of the CCP virus pandemic, and the country must "double down" on lockdown measures before the vaccine roll-out begins to have an impact on the spread of the disease.
Lily Zhou and Alexander Zhang contributed to this report.