Anchorman Brian Williams said that he's taking himself off the NBC evening newscast temporarily, according to reports.
NBC confirmed he's taking his leave after he apologized for making up bits of a 2003 story where he said he was in a U.S. helicopter that was hit by RPG fire.
Williams issued a statement, via NBC, that reads, "In the midst of a career spent covering and consuming news, it has become painfully apparent to me that I am presently too much a part of the news, due to my actions.
"As Managing Editor of NBC Nightly News, I have decided to take myself off of my daily broadcast for the next several days, and Lester Holt has kindly agreed to sit in for me to allow us to adequately deal with this issue. Upon my return, I will continue my career-long effort to be worthy of the trust of those who place their trust in us."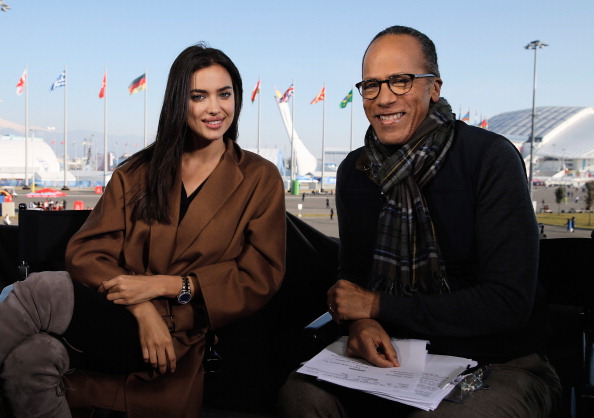 NBC News President Deborah Turness announced the probe in an internal memo on Friday. Williams has apologized for falsely saying on the air that he was in a helicopter hit by a rocket-propelled grenade while in Iraq in 2003, and Turness said Friday the anchor expressed his regrets to his colleagues for the impact the episode has had.
"As you would expect, we have a team dedicated to gathering the facts to help us make sense of all that has transpired," Turness wrote. "We're working on what the best next steps are."
Richard Esposito, who has worked at the New York Daily News, New York Newsday and ABC and is now at NBC, is leading the investigation.
Williams anchored "Nightly News" from New York on Friday, making no mention of the criticisms of his work.
Questions were also raised about statements Williams made on coverage of Hurricane Katrina, which was one of his proudest moments at NBC. In a 2006 interview with former Disney CEO Michael Eisner, Williams twice referenced seeing a body float down a street in New Orleans.
"When you look out of your hotel room window in the French Quarter and watch a man float by face down, when you see bodies that you last saw in Banda Aceh, Indonesia and swore to yourself that you would never see in your country," Williams said.
The Associated Press contributed to this report.