Police are trying to establish the identity of a body pulled from the East River in Manhattan near the bridge where the belongings of a missing popular YouTuber and gamer were found after he posted a video that left followers concerned for his safety.
On the evening of June 24, police responded to a 911 call of an unidentified man floating in the river by Pier 16 in lower Manhattan, reported BNO news. The man was found to be dead when police pulled him out.
There has been no confirmation as to whether it is the body of popular local vlogger Etika, who disappeared last week after posting a cryptic video that left many of his tens of thousands of followers concerned for his safety.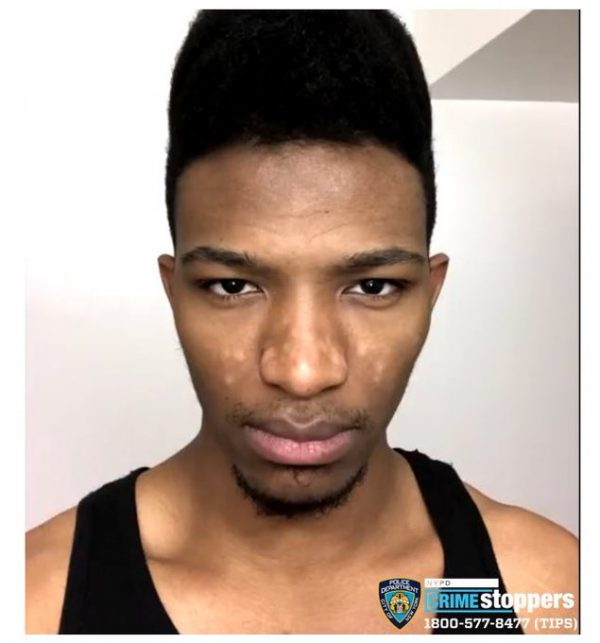 "The medical examiner will determine the cause of death and the investigation is ongoing," an NYPD spokesperson told BNO News. "Identification of the deceased is pending proper family notification."
Pier 6 in lower Manhattan is near Brookyln Bridge, where some fans believe Etika can last be traced from his videos, and a few hundred yards from Manhattan Bridge, where his personal belongings were reportedly found.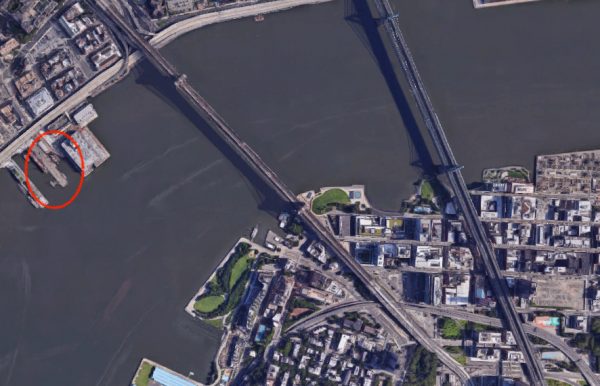 New York police posted a missing persons notice on social media on June 20, saying that Etika, whose real name is Desmond Amofah, had last been heard from by phone on June 19 at about 8 p.m.
According to BNO, police declined to say whether the body was related to the search for Etika.
Have you seen Desmond Amofah aka Etika?
He was last heard from June 19 at about 8PM by phone. He is 29 years old, approx 6 feet tall, and 160 lbs. He is a known @YouTube blogger and has many people concerned after a recent video. Call @NYPDTips anonymously with info 800-577-TIPS pic.twitter.com/SfaDa2OifJ

— NYPD NEWS (@NYPDnews) June 20, 2019
"He is 29 years old, approx 6 feet tall, and 160 lbs. He is a known YouTube blogger and has many people concerned after a recent video," said the statement from NYPD.
In that video, he admitted to being mentally ill, and mentioned killing himself.
Amofah had picked up 131,000 followers on YouTube with video game reviews. In his latest 8-minute video, he repeatedly apologized and appeared to reference his poor mental health, according to the New York Post.
"I'm sorry for leaving such a stained legacy," he said in the video, which, according to the Post, has been deleted but was reposted by others. "I hope that my story maybe helps to make YouTube a better place in the future where people know boundaries and limits and how far things should go."
"You know I wasn't suicidal before—I really wasn't. But one thing I didn't realize was that the walls were closing around me so fast. I really had no intention of killing myself but I'd always push it too far," he added. "I guess I am mentally ill."
In the troubling video, Amofah seemed to warn against the psychological dangers of social media.
"Let my story be one that advises caution on too much of the social media [expletive], man," he said. "It will [expletive] you up and give you an image of what you want your life to be and it can get blown completely out of proportion, dog. Unfortunately, it consumed me."
His former girlfriend and fellow gamer Christine Cardona, told Inside Edition she last last saw him in April, after he posted tweets which she described as disturbing, and sent her illegible texts.
"I was concerned so I went over to his house and the whole day was [spent] observing his mental state," Cardona, 26, said.
Amofah eventually made her leave, but she called the police after he claimed to have an ability to harm himself. He was hospitalized in that incident, she said.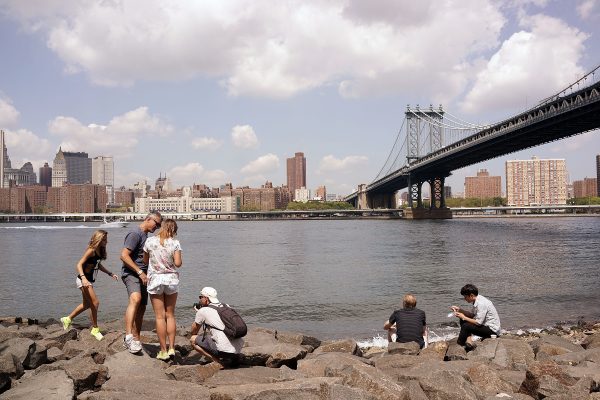 According to Inside Edition, a bag of his belongings was found on Manhattan Bridge. Among other items, the bag contained a Nintendo console, a bag of clothes, and his cellphone, according to BNO.
Police sources told NBC New York that he has a history with mental illness and has been hospitalized in the past.