A body that has not yet been identified was discovered near an Airbnb in Costa Rica where Florida woman disappeared last week.
Carla Stefaniak, 36, went missing last week, and before that, she sent an ominous text message to her sister-in-law. She was staying at an Airbnb.
Officials in Costa Rica said the body was found partially submerged in plastic bags. It was found by cadaver dogs in the back of the Airbnb, NBC News reported on Dec. 3.
Costa Rica's Judicial Investigation Agency also told ABC Action News in Florida that the body was buried in a mountainous area located on the Airbnb property, about 200 feet from where she was staying.
A police spokeswoman, Marisel Rodriguez, did not elaborate on whether the body is of a male or female.
Other details about the finding are not clear.
Relatives said that she checked in for a flight back to Florida on Nov. 28, but she never made it to her plane.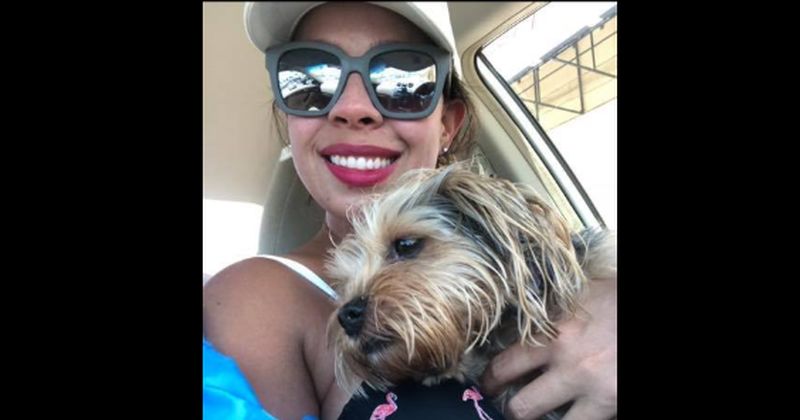 Her brother, Mario Caicedo, said he thinks she was abducted or kidnapped. Her family has not heard from her since Nov. 28.
Another brother, Carlos Caicedo, told WFLA that he's in Costa Rica, saying he visited the Airbnb and elaborated on what guards told him. "She went there the night before and left at 5 a.m.," said Caicedo. "Everything is gone. She left with everything on hand."
"None of us really believe this 5 a.m. story because it really doesn't make sense," her sister-in-law April Burton told Fox13. "We know she was abducted. There's no reason for her not to contact anyone."
Burton told CBS News that a rainstorm apparently knocked out the power at the Airbnb. She added that "It's pretty sketchy here," Burton said.
After she dropped her sister-in-law off at the airport, Stefaniak reportedly paid an Uber driver to take her around San Jose, the capital of Costa Rica. Then, she called a friend, telling them she was going to ask a guard at her Airbnb to buy her a bottle of water. That was the last time her friends or family heard from her, the Fox affiliate report said.
"It was her birthday, and it makes me feel really bad. I do feel guilty because I left early," Burton told Fox13. She saw Stefaniak last at the airport.
Crime on the Rise in Costa Rica
The U.S. State Department in September 2018 sent out a travel advisory for people visiting Costa Rica. "Exercise normal precautions in Costa Rica. Some areas have increased risk," the agency says.
People in the "Pavas and Hospital neighborhoods [in] San Jose"  should exercise caution due to crime, the alert says. "Violent crime, such as armed robbery and assault, is common. Local police lack the resources to respond effectively to serious criminal incidents," says the State Department. It adds: "Criminal assault and homicides have been reported in these areas. Gang activity, such as territorial disputes and narcotics trafficking, has been reported in Pavas in the vicinity of the U.S. Embassy."
The Costa Rica Star publication in September said the country is "experiencing a mini crime wave," which will "affect the tourist trade, including hotels, restaurants, tours, taxis," and more.