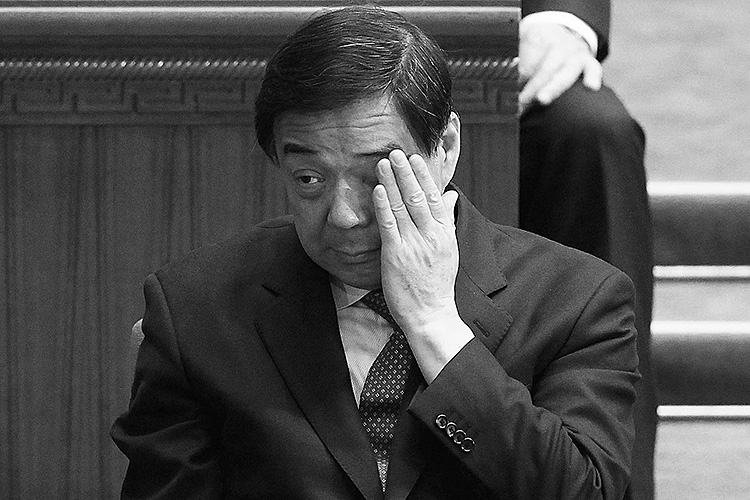 The political destruction of Bo Xilai came along with dozens of reports about his family's riches, his overseas assets, and the corruption that fuels it all. But Bo is not alone among high-level Party officials in transferring abroad massive ill-gotten gains. Far from it, says a Chinese economist. 
Japan's Yomiuri Online quoted Chinese Communist Party sources saying that Bo is believed to have received at least one billion yuan (US$159 million) in bribes.
Bo Xilai's wife, Gu Kailai, owns a 1.5 million pound (US$2.4 million) apartment in South Kensington, London, according to the UK's Daily Mail. 
Gu also struck a deal with a UK firm to import giant helium balloons into China. The deal included smuggling 200,000 pounds from China to fund her son, Bo Guagua's public schooling in the UK, the Daily Mail said. 
Cheng Xiaonong, a Chinese economist and former aide to ousted Party leader Zhao Ziyang, told the New York-based New Tang Dynasty TV that corrupt Party officials have many channels to move assets abroad. 
"For example, Bo Xilai orders equipment from abroad and asks that kickbacks be sent to his account abroad. No one can tell if the funds were transferred from China or originated outside of China," Cheng said. 
Corrupt officials can hide asset transfers quite easily behind legitimate business transactions, Cheng said. When purchasing some overseas equipment that costs one million yuan, for example, 10 million yuan may be transferred out. "No one keeps track of it, and of course, they have to bribe people every step along the way," he said.
Many businesses in Hong Kong and Shenzhen are involved in money laundering; over one hundred are located in Hong Kong's Tsim Sha Tsui area. A union in Hong Kong is also said to be heavily involved, Cheng said.
"Many Hong Kong and Taiwanese businessmen, who invest in mainland China, want to transfer money into the mainland, and many corrupt officials want to transfer money out of China," Cheng said. 
"These money laundering businesses collect money from Taiwanese and Hong Kong businessmen and transfer it to some corrupt officials' overseas accounts. Meanwhile, the corrupt officials give the corresponding RMB amount to mainland businesses on behalf of the Hong Kong and Taiwan businessmen. Such dealings can be done in as fast as half an hour," he said.
Corrupt officials can send their children abroad and thus have a channel to transfer their illicit assets outside of China, making it more difficult to find evidence of their corruption. 
A study by the People's Bank of China, briefly posted on its website last year before being withdrawn, looked at how corrupt Chinese officials transfer assets overseas. 
Quoting statistics compiled by the Chinese Academy of Social Sciences, the study said more than 18,000 Communist Party and government officials had fled China between 1990 and 2008 with more than $123 billion in stolen money. The missing funds were generally funneled into the United States, Canada, Australia and the Netherlands through offshore bank accounts or as property investments. 
A study by Global Financial Integrity, a Washington-based research and advocacy organization working to curtail money laundering in developing countries, ranked China first in illicit financial flows from 2000 to 2009. More than $2.74 trillion had been illicitly moved offshore. 
chinareports@epochtimes.com
---
Click www.ept.ms/ccp-crisis to read about the most recent developments in the ongoing power struggle within the Chinese communist regime. In this special topic, we provide readers with the necessary context to understand the situation. Get the RSS feed. Get the Timeline of Events. Who are the Major Players?

---