Foxconn Suicides In Doubt, Chinese Blogger Says
June 8, 2010 11:17 pm Last Updated: October 1, 2015 7:55 pm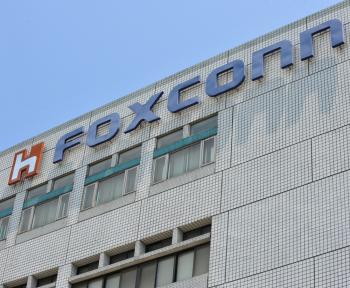 SHENZHEN, China—A blogger who claims to work for Foxconn alleges that at least some of the alleged suicide victims were beaten to death by Foxconn security guards.
On Jan. 23, it was reported that the first Shenzhen Foxconn employee jumped to his death this year. Worker-suicide attempts at the Taiwanese-owned business that manufactures Apple devices accelerated in May.
Within a day of Foxconn Group President Terry Guo's flight to Shenzhen—a special economic zone just north of Hong Kong—to handle the incidents, two more suicide attempts happened. No matter how stressful the working conditions, such a prevalence of suicides is highly unusual.
Indeed, closer examination of details of the 10-plus suicide attempts, including statements made by the victims' friends as well as Foxconn employees, makes it highly doubtful that all these incidents were suicides.
In the intense media discussions, people seem to have ignored a crucial factor—the Foxconn security department.
The first time the Foxconn security department received media attention was when Foxconn employee Danyong Sun, a 25-year-old graduate from a prestigious university in China, lost an iPhone prototype and chose to commit suicide instead of facing humiliation at the hands of security personnel.
At the time, a person claiming to be a college classmate of Sun posted a conversation he had with him an hour before Sun allegedly committed suicide.
The classmate wrote in his post: "Strongly condemn Foxconn's security chief Zou Qinming. Sadly mourning our fellow student Sun Dangyong. They used illegal methods of assault, search, and detention to torture Sun Dangyong, causing him to choose to end his life. This is all caused by that group inside Foxconn; they hold undeniable responsibility."