President Joe Biden has issued a proclamation maintaining a 10 percent tariff rate on aluminum imports from the United Arab Emirates (UAE), reversing former President Donald Trump's move to end the levies on his last day as president.
Biden's Feb. 1 proclamation argues for keeping the tariffs on grounds of national security.
"The available evidence indicates that imports from the UAE may still displace domestic production, and thereby threaten to impair our national security," Biden wrote in the proclamation.
Trump issued a proclamation on Jan. 19 that would exempt the UAE from a 10 percent tariff on aluminum imports, citing "an important security relationship," and said that the two countries had reached a quota agreement that would restrict such imports.
"The United States has an important security relationship with the United Arab Emirates, including our shared commitment to supporting each other in addressing national security concerns in the Middle East, particularly in countering Iran's malign influence there; combatting violent extremism around the world; and maintaining the strong economic ties between our countries," Trump said in the decision.
Trump granted the exemption shortly after designating the UAE a "major security partner" and signing a deal to sell it 50 Lockheed Martin Corp F-35 fighter jets. Last week, the Biden administration said it would temporarily pause that deal, and some others, to review them.
A White House spokeswoman said the reversal of Trump's UAE tariff exemption, which was due to take effect on Feb. 3, should not be seen as "derogative to the close diplomatic relationship between the United States and UAE," but was part of a broader review of the previous administration's trade policies, including tariffs.
"President Biden's priority is to re-establish an intelligent process for foreign policymaking and trade policy based on deliberative economic analysis and a strategy that ensures a level playing field for the American worker to compete internationally," the spokeswoman said.
The UAE embassy in Washington had no immediate comment.
Under the Trump administration and with its involvement, four normalization deals were signed between Israel and four Arab nations—the United Arab Emirates, Bahrain, Sudan, and Morocco. Known as the Abraham Accords, the deals were lauded by many as the most significant diplomatic breakthroughs in the Middle East in 25 years as the region girds for a prolonged confrontation with Iran.
The U.S. State Department, in a Jan. 20 note on the tighter security cooperation between the UAE and the United States, framed the partnership as a move that guards against threats posed by China, Iran, and Russia.
"The deepening U.S. security partnership with the UAE as a result of the Abraham Accords builds the Gulf region's capability to defend and deter increasing dangers from Iran, reinforces our longstanding commitment to Israel's Qualitative Military Edge, and pushes back against malign influence from the PRC and Russia," the State Department said.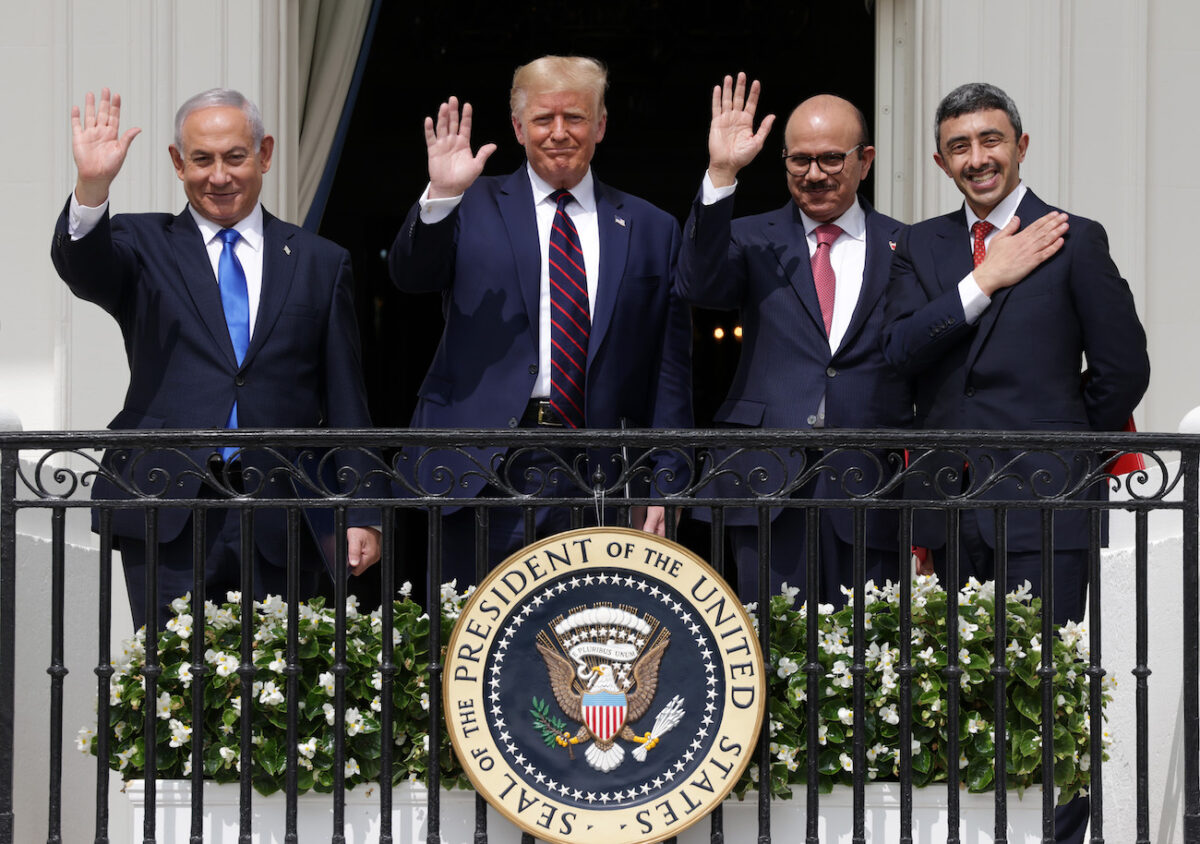 Trump first imposed the aluminum tariffs in 2018, under Proclamation 9704, aiming to revive idled aluminum facilities, open closed smelters and mills, and boost domestic production by cutting American reliance on foreign producers.
Biden said in his proclamation that this need remains.
"Robust domestic aluminum production capacity is essential to meet our current and future national security needs," Biden wrote, adding that U.S. Commerce Department could have granted UAE producers exemptions if it found that domestic producers were not harmed. Instead, it had denied 32 of 33 exemption requests from UAE producers before Trump's 11th-hour decision.
U.S. data showed a drop of 25 percent in aluminum imports from the UAE after the tariff, matched by a rise of 22 percent in domestic aluminum production through 2019, the White House said.
"In light of that history, I believe that maintaining the tariff is likely to be more effective in protecting our national security than the untested quota" featured in Trump's proclamation, Biden said.
Aluminum imports from UAE totaled $1.3 billion in 2019, according to data from the U.S. Trade Representative's office.
Reuters contributed to this report.