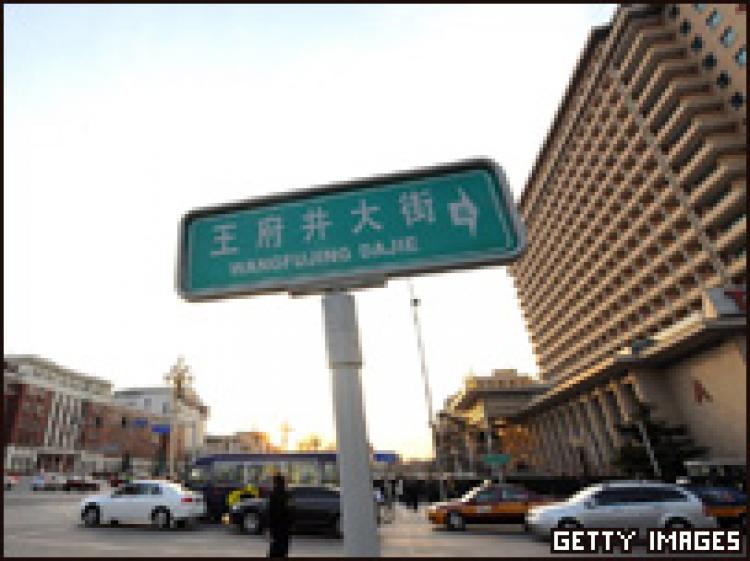 Mainland China's official news agency Xinhua reported that on Wednesday, Feb. 25, three people attempted to self-immolate at a location very close to Tiananmen Square. At the time of the incident, two men and one woman were sitting in a small car. One of the three died on the spot. The other two were taken to the hospital emergency room for treatment.
Radio Television Hong Kong quoted the Xinhua News Agency saying that Beijing's government spokesperson had said that the incident happened at around 3:00 p.m. at the intersection between Wangfujing St. and Chang'an Avenue.
There were three individuals from Xinjiang Province inside of the car stopped at the intersection. The three had apparently set themselves on fire.
Reuters reported that a witness had seen the authorities attempt to drag one man out of the car. The witness is quoted as saying that when the police attempted to pry open the door of the car, a flammable substance was ignited inside. The top of the car seemed to have three Chinese flags tied to it.
Liu Dawei, the director of the News Office of the Beijing Public Security Bureau, said in an interview that the passengers in the car were driving to Beijing to petition for personal issues and that the victims' injuries were not fatal.
The Beijing Public Security Bureau said in a fax that the car in which the three people were riding did not have a license, thus arousing the suspicion of the policemen who stopped the car.
Investigations showed that the three individuals inside of the car were traveling to Beijing to petition.
According to BBC China Affairs Editor Chen Shirong, because this incident happened on the day of the Tibetan New Year, Chinese authorities were on alert for any acts of protest against the government.
The incident was reported first by the Chinese English language media. The story was then picked up by other international news agencies. None of the mainland Chinese media reported the event.
Shirong said that the Chinese response demonstrated that Chinese authorities had learned a lesson from the riots which occurred in Tibet in March 2008. They were prepared to block similar protests and non-government issued reports of such protests in 2009.
Read original article in Chinese.