Beijing Embarrassed by Official's Open Letter
November 10, 2007 12:00 am Last Updated: November 10, 2007 12:00 am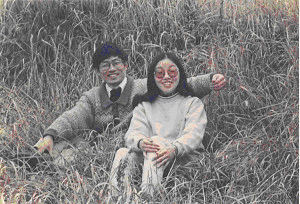 Chinese leaders were embarrassed into silence when an active Chinese Communist Party official published an open letter highly critical of them, said a former newspaper reporter in China.
"Hu Jintao and Wen Jiabao haven't responded to the open letter Wang Zhaojun wrote them on October 22. This means they are embarrassed by it just as they are by the campaign of people quitting the CCP," commented former reporter Li Yuanlong.
Hu and Wen haven't responded to the open letter in public. Li said, "Hu is very conservative and won't address the public about the letter. Hu can't really say much because if he is against what Wang said in the letter, that'll turn him against the people. Hence what Hu can do is, just like treating the campaign of people quitting the CCP, pretend nothing happened."
"In my opinion, during Hu's term, it is impossible to have substantial progress in the Falun Gong issue, the June 4th Massacre, political, economic, and medical system reform," added Li, "Many people were blindly optimistic when Hu and Wen took over. I didn't think much of "Hu & Wen's new politics" at the time because they and previous leaders all come from the same dictatorial party and are all brainwashed by the same party culture. In some ways, Hu is worse than others. For example, Hu often goes to worship at the (1)"Holy land of the Communist Party." One can see he is very conservative and has no idea what the rest of the world is doing and what direction China should take. He does everything to maintain the dictatorship."
Wang Possesses Characteristics of Courage and Conscience
After reading Wang's open letter Li said, "Being a standing member of a Provincial Political Consultative Committee, Wang is a man of courage and conscience- he couldn't have written this letter without either. In the letter, Wang mentioned sensitive issues such as Falun Gong, the June 4th Massacre, and environmental protection."
"Every year in the Political Consultative Conference, issues in Wang's letter are unlikely to be discussed at the conference. Being a member, he is truly patriotic and everything he's bottled up for years exploded. His letter won applause from so many people because everyone is suppressed under the rule of the CCP."
"Culprits Who Started Suppression Against Falun Gong Should be Punished"
Wang calls for the immediate stop to the suppression of Falun Gong in his open letter. He then suggests punishing those who initiated the suppression and offering victims state compensation. Li talked about his own personal experience with Falun Gong, "When I was imprisoned in the Guizhou National Security prison, an inmate told me he had personal contact with Falun Gong practitioners in the prison since 2005 and felt they are very nice and benevolent people."
"During the two years I was in prison and after I was released, I can say, except for a few very muddle-headed people, most people don't have ill impressions of Falun Gong. People generally say the practitioners are kind and do not endanger society."
Li continued, "Wang mentioned to punish those who started the persecution against Falun Gong, I agree. Killers should be punished by the law. Having the CCP redress Falun Gong is like letting the killer redress the one who was killed; it is absolutely of no meaning."
Li is a former reporter for Bijie Daily based in Guizhou Province. Li published four articles on overseas websites and was sentenced to two years for subversion. He was released on September 24, 2007. The four articles he published are "A one-hundred-year-old man joins the CCP," "Adding the U.S. Passport to Your Thoughts," "Born Commonly and Die Pathetically," and "A Secretary Who Continues His Meeting After Being Notified of His Mother's Death."
(1) The "Holy land of the Communist Party" is Yan An City in Shaanxi Province, where the CCP hid during the Sino-Japan war. It is the place where Mao consolidated his power and finally took over China.