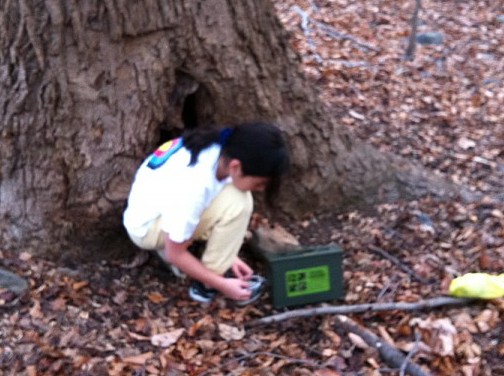 NEW YORK—One of the six beehives that arrived on the roof of the Waldorf-Astoria hotel on Saturday came from a lifelong beekeeper who just retired to Otter Creek, Pa.
"He couldn't sleep for weeks knowing that I was coming out to buy all his bees, because he's going to miss them," said Andrew Coté, resident beekeeper at Waldorf-Astoria. "He's retiring at 70."
Coté and three members of the New York City Beekeepers Association picked up 100 hives from James Powell, the lifelong beekeeper, and drove them in two trucks 500 miles into the city. They were then dispersed—1 on top of Bridge Cafe, 2 on top of York Prep, 4 to the Lower East Side, 10 in Brooklyn, and some of the others to Westchester.
One went to the roof of the Waldorf-Astoria. The hive, fully mature, has about 50,000 bees. Five other new hives came from packages and currently have about 12,000 bees each. With a queen in each hive laying 2,000 eggs a day, Coté expects the 110,000 bees to increase in number.

The hotel is expecting up to 400 pounds of honey a season after all the hives are mature. David Garcelon, the hotel"s executive director of culinary "is looking forward to creating dishes to incorporate the honey and using our own honey in a few current menu items," according to an email from the hotel.
"What's most important for people to remember is that these bees pose absolutely no danger to anyone," said resident beekeeper Coté. "The only person who is likely to be stung is the resident beekeeper, no one else needs to worry."
Checking the hives weekly to ensure good health, comfort, and a reasonable rate of production are what resident beekeeper duties entail.
Coté is working on finalizing an agreement to put beehives on top of a retail store as big as the Waldorf-Astoria.
"It's fun, it's a lot of fun, this stuff," he said. "I enjoy it. I've done it for 31 years."