A battle between Mexican forces and organized crime operatives took place near the hometown of Sinaloa Cartel leader Joaquin "El Chapo" Guzman, leaving two people dead.
We meet those who've been displaced by the Mexican navy's relentless hunt for "El Chapo": https://t.co/UnEva6FctQ pic.twitter.com/RO7VzzPo1z

— VICE News (@vicenews) December 23, 2015
According to the Mexican Navy, 4.5 tons of marijuana was seized in the battle, the AFP news agency reported on Saturday.
The armed suspects attacked the Mexican government forces on Christmas Day in Badiraguato, located in Sinaloa State, the Navy said. Guzman is from La Tuna, located in the Badiraguato municipality.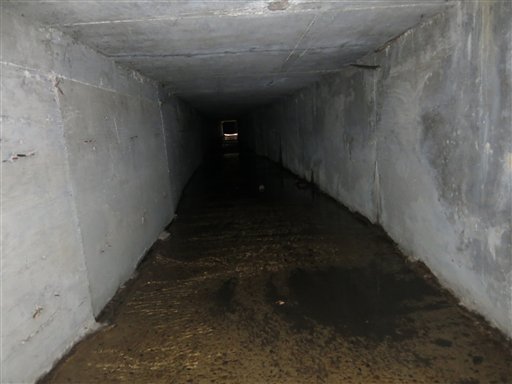 Air support was called into fight. The bandits also attacked a Navy helicopter that was involved in the battle, the EFE media outlet reported.
The incident, specifically, took place at a ranch in the locality of Saca de Agua.
In recent days, Mexican authorities have stepped up their efforts in trying to capture El Chapo in the Badiraguato Mountains, near where his hometown is located.

Guzman escaped from a maximum-security prison in July of this year, using a several-kilometer-long tunnel that Mexican authorities describe as expensive and risky.
He broke out of a Mexican prison in 2001 and was on the run from authorities for more than 13 years before he was captured in February 2014.

In mid-December, amid the hunt for Guzman, soldiers were entered La Tuna and were stationed there for some time. However, they didn't find Guzman.
Guzman's mother, Consuelo Loera, and several of the drug lord's family members still live in the area.

At one point in December, authorities took over the local airport, Rio Dolce, and they would not allow people in or out of the town, according to Business Insider, citing local media outlets.
The moves around his hometown might be intended to put pressure on Guzman.
"The bet might be that, by squeezing some members of his inner circle … [Guzman] might make a mistake (make a phone call, send a less than completely discrete messenger, etc.) that could lead his chasers back to him," Alejandro Hope, the security and justice editor of El Daily Post who is also a former Mexican security official, said at the time.