The sporting heroes of Bangladesh's entire cricket team narrowly escaped the mass shooting in New Zealand, arriving to the sound of gunfire just moments after a gunman walked into a Christchurch mosque with an automatic rifle.
At least 49 people died in what has been described as a terrorist incident targeting two mosques.
"Entire team got saved from active shooters," wrote star batsman Tamim Iqbal on Twitter. "Frightening experience and please keep us in your prayers."
The cricket team of Bangladesh—where the sport is almost a national religion—were on their way to the mosque ahead of an international match with New Zealand, when the shooting started.
They pulled up to the mosque in team bus while the attack was in progress.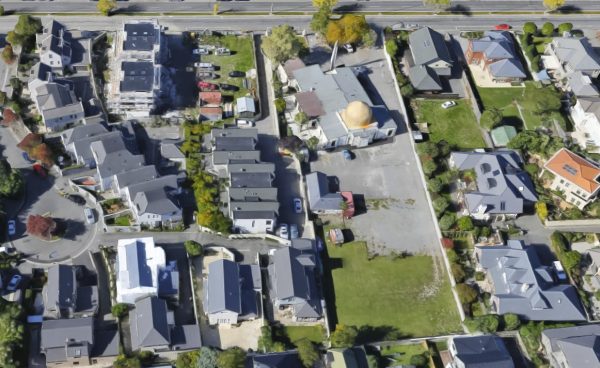 Team performance analyst Shrinivas Chandrasekeran, also on Twitter, posted: "Just escaped active shooters. Heartbeats pumping badly and panic everywhere."
Livestream Video of Attack
The players have been left shaken and the upcoming matches canceled.
Livestream footage of one of the shootings has also been reported to have been circulating on social media, showing the moments when the shooter drove to one mosque, walked in, and began shooting randomly at people.
Worshippers, possibly dead or wounded, lay huddled on the floor of the mosque, the video showed. The camera appeared to be strapped to the gunman's head. The authenticity of the footage has yet to be confirmed.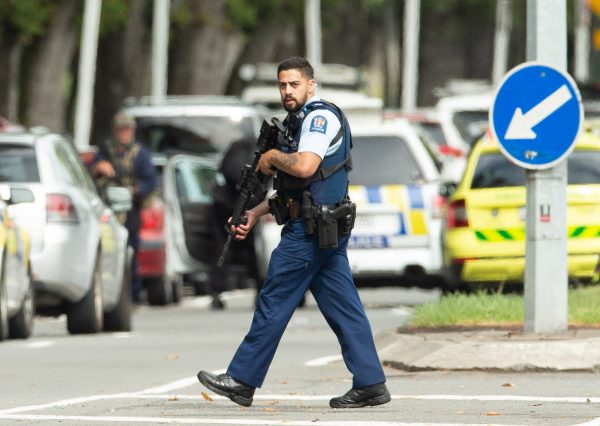 "It's very disturbing. It shouldn't be in the public domain," New Zealand's Police Commissioner Mike Bush told the media at a press conference.
Police added that they were urging people to avoid sharing the footage and help report any videos to the authorities so they could take them down.
The cricket players did not see the shooter but heard shots, Mario Villavarayen, a strength and fitness coach with the Bangladesh team, told New Zealand media  He said they were shaken but unhurt.
"I spoke to one of them shortly after," Villavarayen said. "They were at the ground and just started running. The coaching staff were all at the hotel."
Bangladesh cricket team escape Armed gunman at mosque in Christchurch New Zealand !!! pic.twitter.com/eshIMquaeY

— Abid naik (@Abidnaik786) March 15, 2019
Mohammad Isam, a journalist traveling with the Bangladesh team, told The Associated Press players that were shaken, distressed, and in no mental state to consider playing cricket.
The cricket team was visiting New Zealand for around a month for a series of matches, called "Tests" each of which can last five days. The latest test, due to begin on the day of the shooting, has been canceled.
Prime Minister Jacinda Ardern said the shootings at two mosques in New Zealand appear to have been a well-planned "terrorist attack."
28-Year-Old 'Eco-Fascist' Claims Responsibility
New Zealand authorities have announced an unnamed 28-year-old male suspect has been charged with murder.
A man who identified himself as  Brenton Tarrant, claimed responsibility for the attack in a since-deleted internet post, describing himself as "just an ordinary White man, 28 years old."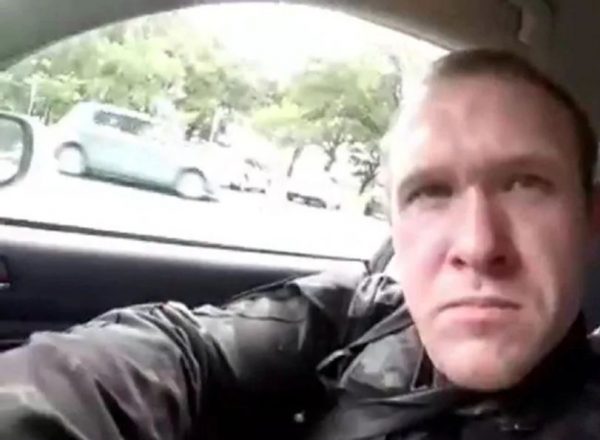 In a 74-page manifesto posted before the Christchurch shootings Tarrant identified himself as "born in Australia to a working class, low-income family."
Tarrant described himself as an "eco-fascist" in his writings. "I was a communist, then an anarchist, and finally a libertarian before becoming an eco-fascist," he wrote.
New Zealand police have confirmed that Tarrant from Grafton in New South Wales, Australia, was one of the shooters at a mosque. They said that they had four suspects in custody in relation to the two shootings; three men and one woman, but did not confirm that Tarrant was one of them.
Two explosives had been found earlier in the vehicle the gunman was driving.
The Associated Press contributed to this report.