Cybersecurity officials say there's no evidence of foreign disruption of the Nov. 3 presidential election, but they're continuing to keep watch for attempts by foreign actors as some states continue counting votes.
"Importantly, after millions of Americans voted, we have no evidence any foreign adversary was capable of preventing Americans from voting or changing vote tallies," Christopher Krebs, director of the Cybersecurity and Infrastructure Security Agency, said in a Nov. 4 statement.
"We will remain vigilant for any attempts by foreign actors to target or disrupt the ongoing vote counting and final certification of results."
Most states have stopped accepting ballots. Some, including Pennsylvania and North Carolina, are counting mailed ballots that arrive days after the election.
Full results in a slew of key battleground states are still not available as election workers continue counting ballots or certifying results.
Gen. Paul Nakasone, director of the National Security Agency and commander of U.S. Cyber Command, said that teams from both agencies continue keeping watch as votes continue to be counted, "countering foreign adversaries that seek to interfere in our electoral processes."
The agencies were working around the clock to make it harder for adversaries to conduct malicious cyber campaigns, he said earlier this week, with their number one focus being election security.
Acting Department of Homeland Security (DHS) Secretary Chad Wolf told reporters Nov. 3 that officials had seen no indication that foreign actors successfully compromised or manipulated votes, and Krebs said voting machine problems were probably not cyberattacks.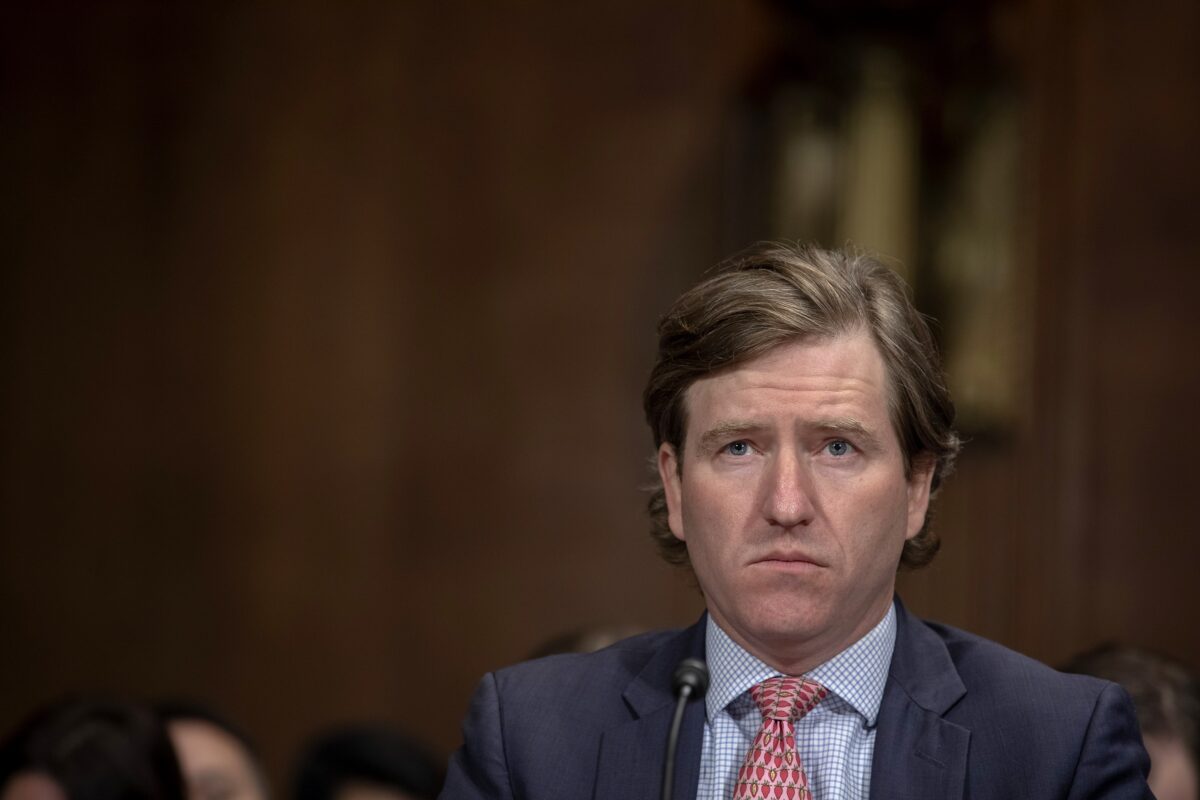 Iran and Russia gained access to voter registration information, intelligence officials said last month. China has also been a concern, as one of America's top competitors.
John Ratcliffe, director of National Intelligence, said at the time that the intelligence community was "prepared for the possibility of actions by those hostile to democracy" and that the reported foreign activity was caught immediately, with the FBI and DHS acting "swiftly in response to this threat."
"This data can be used by foreign actors to attempt to communicate false information to registered voters that they hope will cause confusion, sow chaos, and undermined your confidence in American democracy," he said.
The top Republican and Democrat on the Senate Intelligence Committee said in a joint statement that America's adversaries were trying to "sow chaos and undermine voters' belief in our democratic institutions, including the election systems and infrastructure that we rely on to record and properly report expressions of the voters' will."
"They may seek to target those systems, or simply leave the impression that they have altered or manipulated those systems, in order to undermine their credibility and our confidence in them," Sens. Marco Rubio (R-Fla.) and Mark Warner (D-Va.) said.
Special counsel Robert Mueller's team found that Russia meddled during the 2016 presidential campaign, including through the Internet Research Agency, which received funding from a Russian oligarch believed to be linked to Russia's president.
Those efforts "represent the most recent expression of Moscow's longstanding desire to undermine the U.S.-led liberal democratic order, but these activities demonstrated a significant escalation in directness, level of activity, and scope of effort compared to previous operations," a Senate Intelligence Committee report stated.
But officials stressed that the efforts didn't compromise election systems or change any votes.
Krebs compared the election timeline for security officials to a sports game, telling reporters on Election Day that Nov. 3 was "in some sense," halftime.
"There may be other events or activities or efforts to interfere and undermine confidence in the election," he said. "So I'd ask all Americans to be patient to treat all sensational and unverified claims with skepticism."