Australia's new Prime Minister Anthony Albanese has said the country's relationship with China will remain difficult, in his first press conference at Parliament House after assuming office.
When asked if he saw his government's election as a pathway to diffuse the tensions in the Sino-Australian diplomatic relationship, Albanese referred to comments he made during the election campaign where he stated that bilateral ties would be challenging.
"What I had said and what we maintain is that the relationship with China will remain a difficult one. I said that before the election, that has not changed. It is China that has changed, not Australia, and Australia should always stand up for our values, and we will in a government that I lead," said the new prime minister.
"What I will do, as the prime minister, and what my Foreign Minister Senator Wong will do, is put Australia's national interests first, put Australia's values first."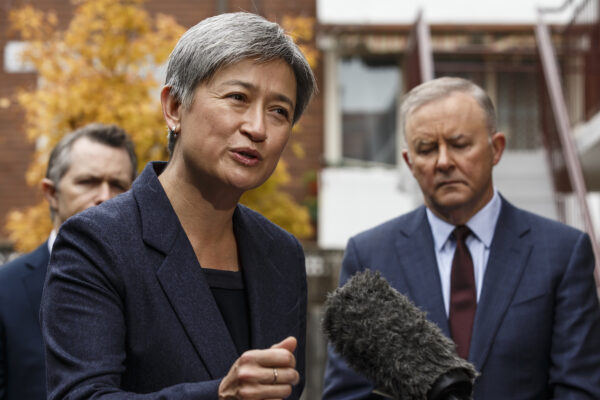 The comments come as the new prime minister and foreign minister travel to Tokyo, Japan to meet with QUAD leaders. He will also hold bilateral meetings with U.S. President Joseph Biden, Indian Prime Narendra Modi, and Japanese Prime Minister Fumio Kishida.
Albanese said his government would look at a different way of engaging with other nations.
"So the meetings that we will have, not just with the United States, but importantly with our hosts in Japan and India, are going to be very important in a good way to send a message to the world that there is a new government in Australia and that it is a government that represents a change in the terms of the way that we deal with the world on issues like climate change," Albanese said.
He also said he would emphasise Australia's respect for democracy and its international friendships.
The U.S. president had already spoken to the new Australian prime minister calling him on Sunday night to congratulate him. Albanese noted that the two leaders had a "fruitful and positive conversation."