Australia may have its sights set on opening its international borders to tourists for the first time in two years, offering potentially good news to suffering tourism operators impacted by the COVID-19 pandemic.
Prime Minister Scott Morrison stopped short of providing an exact date for the potential reopening, but said he hoped it would happen before Easter.
"Well, I can't give you a specific date yet … and that's because we're just watching how Omicron is sort of washing over the eastern states at the moment," he told 4CA in Cairns.
"But with Omicron peaking, that then starts opening up opportunities. We've got kids going back to school now in New South Wales and in Queensland very soon, and we want to make sure that goes off successfully."
The government has encouraged international backpackers and students to return with a visa fee rebate, with Morrison saying that welcoming international tourists back will be the next hurdle.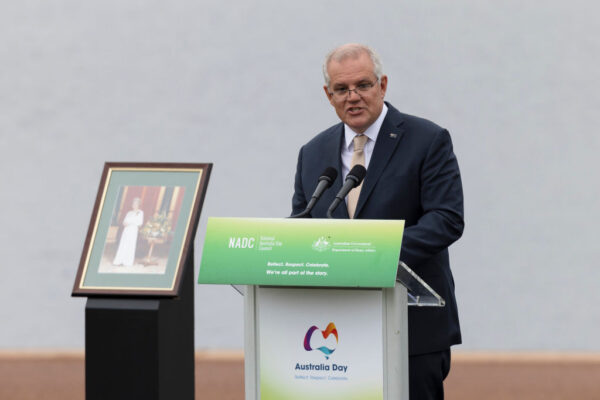 "The relaxation of the quarantine arrangements in Queensland will mean more people coming into Queensland directly," he said of the nation's major tourism state.
"As those [quarantine] arrangements relax for fully vaccinated arrivals, then you're going to see people coming back. And with that in place, then, you know, international visitors being able to return becomes very possible."
"So I don't think it's too far away, to be honest … But we've just got to get some medical advice further on that. Bit more work to do with the states to make sure we're comfortable about it."
"I'd like to see us get there soon, certainly before Easter, well before Easter," he added.
Based on restrictions currently in place, only Australian citizens and permanent residents, their families, and tourists from New Zealand, Singapore, Japan, and South Korea with certain visas and exemptions can enter Australia.
With Australia's vaccination rates now above 90 percent, tourism business operators have been urging the government to open the international border to save the suffering industry.
"The tourism sector was one of the first to feel the huge costs of COVID-19. The international border has been closed to tourist markets for 678 days and counting," John Hart, executive chair of Australian Chamber Tourism, said in a statement on Jan. 27.
"As a matter of priority, the Federal Government must expedite the reopening of our international borders to all fully vaccinated travellers, a move that will provide the tourism industry with confidence to resume their operations."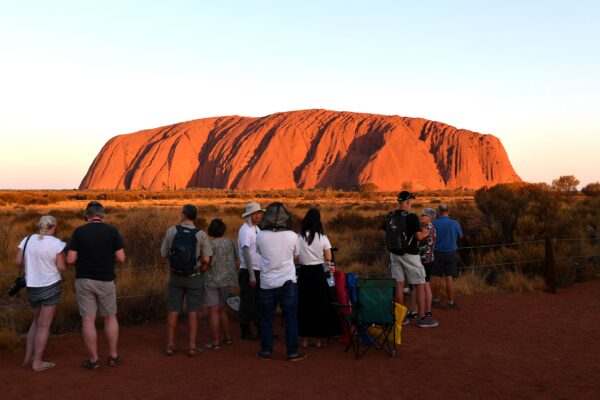 Hart called on the government to implement targeted financial assistance and other key policy initiatives outlined in Australian Chamber Tourism's newly released pre-budget submission (pdf).
"Without a commitment to fully open the international border, it is only fair that businesses receive support to prevent them going under through no fault of their own," he said.
"It is essential that targeted support measures are provided to businesses that continue to be negatively affected by international border restrictions, including travel agents, the inbound tour operators sector, the cruise industry, and business events."
For the financial year ending June 2021, Australia's international visitor numbers fell by 98.4 percent, international visitor spend fell by 97.1 percent, and visitor nights decreased 96.5 percent, according to  statistics by Tourism Research Australia, an organisation within the Australian government.