Scientists in the Australian state of Victoria have come up with the nation's first mRNA vaccine, which could effectively combat new COVID-19 variants, including Omicron.
The new vaccine, developed by Monash University's Monash Institute of Pharmaceutical Sciences (MIPS), pharmaceutical manufacturer IDT Australia, and the Doherty Institute, was created in Melbourne, Australia, within five months.
This vaccine has the ability to rapidly adjust its composition in response to emerging virus mutations, which is particularly important as new strains continue to emerge, including the Omicron variant, which was discovered in South Africa, according to professor of Pharmaceutical Biology Colin Pouton, who led the MIPS team that developed the vaccine.
"The new variant Omicron has an unprecedented number of mutations in its receptor-binding domain. How concerned we should be about this variant remains to be seen," Pouton said. "But our RBD mRNA vaccine program is perfectly suited to producing a specific vaccine to protect against this new variant."
He said the vaccine is different to existing COVID-19 vaccines and that it's the only licensed vaccine in the world to focus on "the receptor-binding domain."
"Existing vaccines really are vaccines that expose our immune system to the whole spike protein of the coronavirus," Pouton said. "We're vaccinating with the receptor-binding domain. It's about a quarter of the spike protein.
"The beauty of the mRNA system, and also recombinant protein, is that you can retune this vaccine very quickly, within weeks, for a new variant that appears."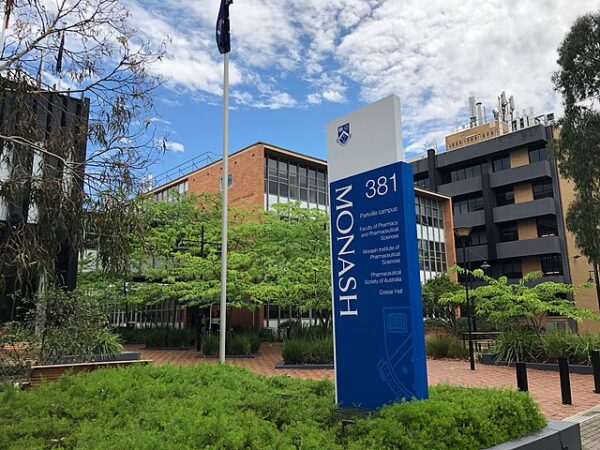 Victorian Medical Research Minister Jaala Pulford said the research, which received $5 million from the Victorian Government in June through mRNA Victoria, is a "significant milestone."
"Australia has manufactured for trial our first COVID-19 mNRA vaccine. This is also Australia's first mRNA product that has been manufactured," she said on Nov. 30. "We are the only place in this country that has the capacity in pharmaceutical manufacturing, but also in scientific development, to do this."
The vaccine is currently subject to clinical trials and regulatory approvals, with 450 doses having been produced for phase one clinical trials from January 2022, which are expected to take six months. Around 120 fully vaccinated people aged between 18 and 70 will be invited to participate in the trial, according to Terry Nolan, the head of Doherty Institute Vaccine and Immunisation Research Group.
"They have to have had their second dose at least three months earlier. They will receive either the mRNA vaccine or another vaccine, some individuals in this study will receive a placebo," Nolan said. "We're hoping that we get this done quickly before everyone gets their third dose, once they do, we're going to run out of people who are potentially volunteers."
Australia has confirmed six Omicron cases, including five in New South Wales and one in the Northern Territory.
AAP contributed to this report.