Australian Treasurer Josh Frydenberg is optimistic about the nation's strong road to economic recovery.
Frydenberg said new Treasury data revealed that insolvencies are 40 percent lower over the past year, job ads are 30 percent higher than the pandemic's start. At the same time, the unemployment rate is at 4.6 percent.
"It's another proof point that Australia's economic recovery is on track," he told Nine Network on Monday.
Frydenberg said Australia's high vaccination rates, which hit 80 percent on Saturday, combined with strong economic recovery figures, have led to the Reserve Bank of Australia upgrading their economic outlook for next year.
He added that economic support from the government helped boost household balance sheets, with household disposable income now 6 percent higher than pre-COVID-19 levels.
"So I'm really optimistic. I'm upbeat about the Australian economy going into Christmas and beyond," Frydenberg said.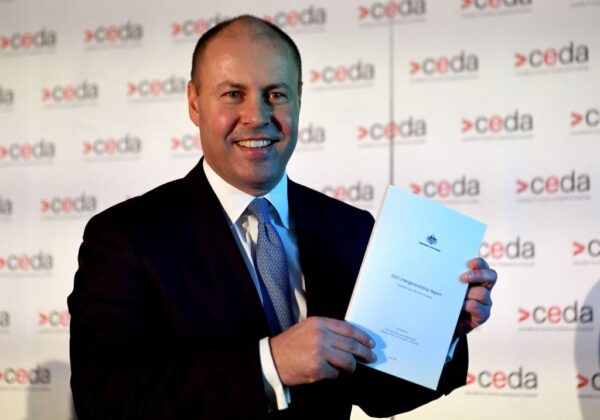 Shadow Treasurer Jim Chalmers accused the federal government of not taking responsibility but always taking credit for the country's highs and lows.
"We're seeing that again with the economy," Chalmers said. "We want to see it recover strongly. We want to see the government take responsibility for things when they're difficult and not just take credit when things are recovering."
Meanwhile, the Australian Retailers Association (ARA) said retailers could look forward to a sales frenzy over Black Friday and Cyber Monday, where Australians are predicted to spend $5.4 billion.
ARA CEO Paul Zahra said November is now Australia's biggest shopping month of the year, primarily attributed to the sales spike during the Black Friday shopping period.
"The Black Friday and Cyber Monday sales provide strong momentum for Australian retailers heading into Christmas," Zahra said. "The Christmas trading quarter is the most critical time of year on the retail calendar when most discretionary retailers make up to two-thirds of their profits."
However, Zahra warned consumers that the supply chain was currently under "significant pressure" and that Christmas shopping should be done earlier to ensure products arrive on time.
"There are several issues that retailers are navigating at the moment—everything from COVID-19 impacts, shipping delays, and threats of industrial action from port workers and delivery drivers," Zahra said. "There's a perfect storm of issues, so consumers need to get in quick to ensure they get the products they want."