Australian Uyghurs have rallied in front of the federal parliament in Canberra on Monday, calling for the Australian government to recognize what Beijing is doing in the Xinjiang region as a genocide.
"If they don't listen now, a whole community, the whole Uyghur nation, is going to disappear," Ramila Chanisheff, president of the Australian Uyghur Tangritagh Women's Association, told AAP.
"This is the 21st century. How does genocide occur in the 21st century?"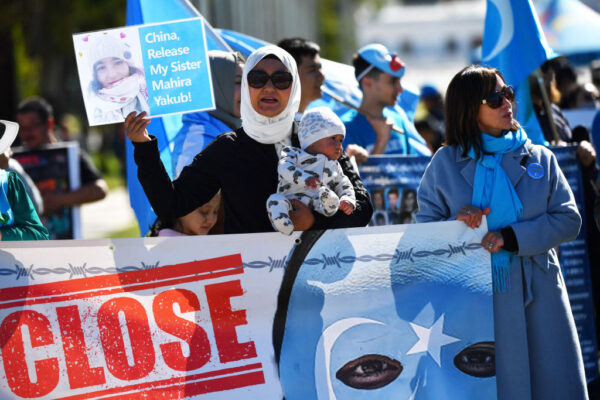 Chanisheff has not seen her cousins for 10 years. She said everyone who came to the rally have families or friends who disappeared in Xinjiang.
"There's over 380 concentration camps in the region. Over 500,000 children have been taken away from parents into state-run orphanages to be raised as Chinese," she said.
Chanisheff also said that estimates that one million Uyghurs were being held illegally in the Xinjiang region as CCP "propaganda." She noted that according to the satellite imagery and independent researchers, the number of detention centres indicates the true number of Uyghur's killed is much higher.
Foreign Minister Marise Payne has called the systematic torture and abuse of women in Xinjiang "deeply disturbing," saying that Australia had been consistent in raising "significant concerns with the human rights abuses in Xinjiang."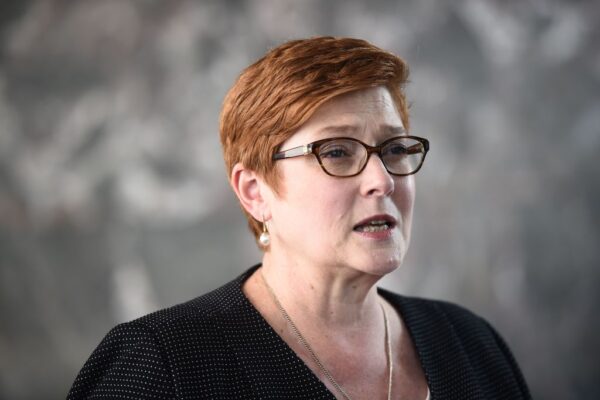 So far, the Australian government has voiced concern over the matter regarding the arbitrary detention, restrictions of religious belief, surveillance, and forced labour in bilateral discussions with Beijing and at the United Nations. However, it has yet to declare what's happening in the Xinjiang region as a "genocide."
Independent Senator Rex Patrick, who has proposed a bill to ban the products made by forced Uyghur labour, also spoke at the rally.
"It is the mass repression of a group of people on a mass scale, an unprecedented scale," Patrick said.
"The Australian parliament needs to stand up and call out exactly what is going on. I want Australia to join in with other countries such as the United States, Canada, the Dutch, the UK, who are standing pretty strong."
According to a new report (pdf) released by Newlines Institute for Strategy and Policy, an American thinktank, what the CCP did in the Xinjiang region has violated every provision in the United Nations' 1948 Genocide Convention.
AAP contributed to this report