A physics professor has won a lawsuit against an Australian university after he was fired for criticizing his colleagues' research about the effects of climate change on the Great Barrier Reef.
Judge Salvatore Vasta ruled in the federal court on April 16 that James Cook University (JCU) in North Queensland had acted unlawfully against Peter Ridd.
BREAKING: Peter Ridd WINS.

Judge Salvatore Vasta finds all findings made by James Cook University, including his sacking, were all unlawful: #PeterRidd pic.twitter.com/JToAcRNzxn

— Gideon Rozner (@GideonCRozner) April 16, 2019
Vasta agreed with Ridd that he had been unfairly dismissed from his job at JCU and that the university hadn't fully respected Ridd's academic freedom, according to court documents.
Paragraph #302 in the judge's ruling that coral reef scientist Peter Ridd is not guilty on all 17 counts brought by James Cook University as justification for firing him. A great day for freedom of speech. A great day for truth. pic.twitter.com/dIi5jumMX4

— Patrick Moore (@EcoSenseNow) April 16, 2019
"The case started about my comments about the quality of some of the Great Barrier Reef science … and it sort of ended up in an academic freedom case," Ridd told the ABC. "I'm not saying that all the science is wrong—I'm just saying because there isn't enough checking, testing, and replicating of that science, it's difficult to know what is right and wrong."
Ridd said he is "very happy" with the outcome of the case, and called for JCU's governing body to ask Vice Chancellor Sandra Harding to account for the legal loss.
In a statement to the federal court, Ridd's legal team said that the university had "taken disciplinary action against the applicant because he has a different scientific view to JCU or its stakeholders."
The university issued Ridd its first formal censure for "misconduct" starting in April 2016 when it found that he had emailed a news.com.au journalist. In the emails, Ridd said that he thought that some photographs released by the Great Barrier Reef Marine Park Authority showing a decline in reef health were "misleading," as his own research and observations by tourist operations have shown.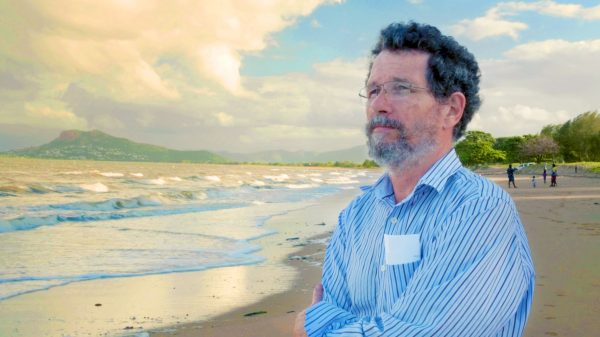 The photographs are "a dramatic example of how scientific organizations are quite happy to spin a story for their own purposes," Ridd said.
He said the authority and the ARC Centre of Excellence for Coral Reef Studies, both of which have offices based at JCU, "should check their facts before they spin their story … my guess is that they will both wiggle and squirm because they actually know that these pictures are likely to be telling a misleading story."
The university said Ridd had breached the code of conduct by "going to the media in your professional capacity in a way that was not collegial and did not respect the rights of others or uphold professional standards."In November 2017, JCU said that Ridd was guilty of "serious misconduct" and failing to act in a collegial manner just months after he published an essay in an Institute of Public Affairs book, "Climate Change: The Facts 2017," and made statements about his writings on national television.
Ridd claimed on Sky TV that Australians could "no longer trust" the findings of the nation's key marine science organizations regarding the effects of coral bleaching on the Great Barrier Reef.
"This bad science is affecting every major industry in North Queensland … they must be brought to account, and that essentially is what I'm trying to do, and I don't care what the consequences to me personally are," Ridd said at the time.

Ridd had also raised concerns that people would "laugh" at what the peer review process involved, saying that it's usually a few scientists reading the paper like a sub-editor rather than a group of researchers rigorously retesting the science, The Courier Mail reported.
Ridd was eventually fired in May 2018, a few months after he announced he was challenging the university's findings against him in court. Ridd and his supporters managed to raise $260,000 in just five days through a crowdfunding campaign, which helped make sure his unfair dismissal claim case could go to court.
JCU Response
In an initial response to Ridd's lawsuit, JCU released a statement in May 2018 saying that Ridd's academic freedoms had "never been at issue," and that it was Ridd's repeated breaching of the university's code of conduct, despite multiple warnings, that was the problem.
"The university has not objected to Professor Ridd's right to comment on quality assurance. However, the university has objected to the manner in which he has done this," JCU Deputy Vice Chancellor professor Iain Gordon said in a statement.
Statement from Professor Iain Gordon regarding Peter Ridd https://t.co/fchnc6HCOY

— James Cook Uni (@jcu) May 19, 2018
"He has sensationalized his comments to attract attention, has criticized and denigrated published work, and has demonstrated a lack of respect for his colleagues and institutions in doing so," the statement continued.
After the judge ruled in Ridd's favor, JCU Provost professor Chris Cocklin said in a statement that the university disagrees with the ruling.
"We maintain we have not taken issue with Dr. Ridd's, nor any other employee's, rights to academic freedom," the statement said.
It also said that the university is "considering its options."
"[We] are also troubled by the fact that he fails to refer to any legal precedent or case law in Australia to support his interpretation of our enterprise agreement, or academic freedom in Australian employment law."
Andrew Bonnell, vice president of the National Tertiary Education Union (NTEU), told the ABC that it's clear that the university had breached its commitment to academic freedom.
"Even if someone is saying something unpopular, if you have a scientist or other academic speaking—especially on the matter related to their expertise—then they have a right to represent unpopular opinions, even if some people find it annoying," he said.
A penalty hearing for JCU looks to be set for June 9.