Australian Council of Trade Union (ACTU) has said that they may take industrial action across the country if the businesses and the federal government do not make COVIDsafe working conditions a priority.
The ACTU released a statement following a meeting with Australian work unions on Jan. 17 saying that the unions would do everything they can to keep people safe and act to slow the spread of the latest Omicron wave of the COVID-19 pandemic.
"The "let it rip" governments have failed to prepare our health system and our community, and they are responsible for Australia suffering the highest per capita infection rates in the world," the ACTU said.
"Australia is now experiencing our worst days since the start of the pandemic and the highest level of sickness ever seen in the workforce. Essential workers are being expected to put themselves in harm's way to keep the country going and in many cases without the protections they need."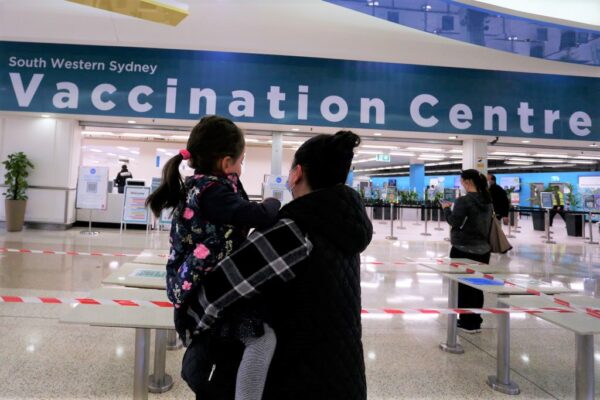 The union has said declared they would be writing to all employers to remind them of their obligation to do all that is reasonable and practical to keep workers safe including ceasing work or banning unsafe practices if needed.
The threats have been heavily criticised by federal Treasurer Josh Frydenberg who said that "drastic action and intimidation and threats has no place in the middle of a pandemic."
"It's disappointing, to say the least, to see the unions out fear-mongering today, stoking fear in the community, telling falsehoods. No one's talking about letting it rip," Frydenberg stated in the interview on Sky News.
He said that Omicron is a new phase of the pandemic and the federal government suggested that COVID-19 infected individuals should isolate if needed and if asymptomatic and negative during the isolation period then they can return to work.
However, he did admit that there was no perfect solution but argued that the decision was a "balanced approach."
"The National Cabinet, Labor and Liberal Premiers and chief ministers alike came together, made changes to the isolation requirements based on the medical advice."
"It's not a binary choice between someone's job and someone's health. What we're doing is protecting jobs using the best health advice."
The ACTU has also openly criticised the federal government for failing to respond to the union's request to work with the union; meeting the union's demands for free provisioning of rapid antigen tests, improved masks, changing the close contact definition as well as restoring support for businesses and workers.
The threats from the ACTU come after the Australian government changed restrictions (pdf) for isolating close contacts working within all freight, transport, and logistics sectors, as well as healthcare workers, aiming to encourage a return to work prior to the seven-day isolation period if they are asymptomatic and test negative for RAT tests or if they are low-risk close contacts.
Additionally the federal government changed the definition for close contacts was changed and limited to a person who spent four hours or more with a confirmed case in a household or 'household-like' settings rather than including work settings to reduce the demands for PCR tests.
"You are only a close contact if you are effectively living with someone or have been in an accommodation setting with someone for more than four hours … who has actually got COVID-19. Not someone who is in contact with someone who has had COVID—it' s with someone specifically who has COVID," Australian Prime Minister Scott Morrison announced in Canberra on Dec. 30.
Secretary of ACTU Sally McManus denounced this change on ABC News on Jan. 11, stating that "working people might be spending 8 hours with someone who's COVID-positive now, and they're no longer considered a close contact, and that's just really crazy and a bit dangerous as well."
Although the definition for a close contact only falls as household contact, workers that need to self-isolate due to transmission from work can still apply for financial assistance during the isolation period.
Chief Health Officer Paul Kelly, however, said that the changes will allow some flexibility, balancing both the need to reduce transmission against detrimental loss of workforce.
"We are not asking people that are sick to go to work. We're not asking people that have been shown to absolutely have COVID to be in the workplace. But we are taking, we are allowing people to come back, to be monitored for their symptoms, to be monitored using rapid antigen tests in the workplace, so that they can work and keep those supply chains moving," Kelly said at the press conference on Jan. 13.
Kelly said the large distribution centres of Woolworths and Coles are experiencing 30 to 50 percent absenteeism rate and cannot operate in these sort of circumstances. He said some are absent because they are close contacts and some are because they are sick.
"It's a mixture and it's different. It's patchy around the country, but that's the sort of issues we're dealing with and we need to move faster to take these risk based approaches so we can deal with that issue."