The New South Wales (NSW) government has positioned itself in the driver's seat of Australia's electric vehicle (EV) uptake, steering almost half a billion dollars towards subsidies, tax cuts, and infrastructure as part of its new Electric Vehicle Strategy.
The government will spend $490 million (US$370 million) out of its 2021-22 state budget to address the biggest barriers of entry for consumers, including EV costs and charging station availability and aims to have more than 50 percent of new car sales be electric by 2030.
Starting Sept. 1, the state will provide $75 million in rebates, granting $3,000 for the first 25,000 EV purchases under $68,750. It will also scrap the stamp duty tax on all EVs under $78,000, meaning a $50,000 Nissan Leaf would save a further $1,600.
The funding will also allocate an additional $171 million towards charging infrastructure. The state's current figure of 450 public chargers often proves too far apart for electric vehicle ranges or simply charging too slowly.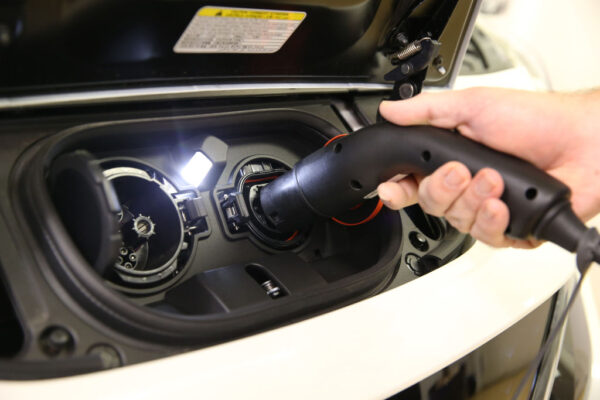 NSW will become the second state to offer electric vehicle subsidies following Victoria's similar $3,000 subsidy. Victoria's subsidy, which was announced earlier in May, garnered criticism from the EV industry and environmental groups after the state simultaneously levied a 2.5-cents-per-km Road User Charge (RUC) for the vehicles.
NSW has pledged to apply an equivalent RUC, but in a bid to encourage uptake, will delay the tax until July 1, 2027, or earlier if EVs reach at least 30 percent of new car sales.
The RUC will fund road construction and maintenance to make up for a petrol excise of 42.7 cents per litre that EVs do not pay.
"Our comprehensive strategy is about making sure we have the right mix in place to incentivise the take-up of electric vehicles while ensuring everyone who drives on our roads contributes to funding and maintaining them," NSW Treasurer Dominic Perrottet said in a media release.
"From young adults saving for their first car in Western Sydney to retirees planning a road trip to Broken Hill, these incentives will make electric vehicles accessible and affordable for all NSW residents," Perrottet said.
The strategy was hailed by electric vehicle advocates, with Electric Vehicle Council and NRMA Insurance joining several ministers at the press release event.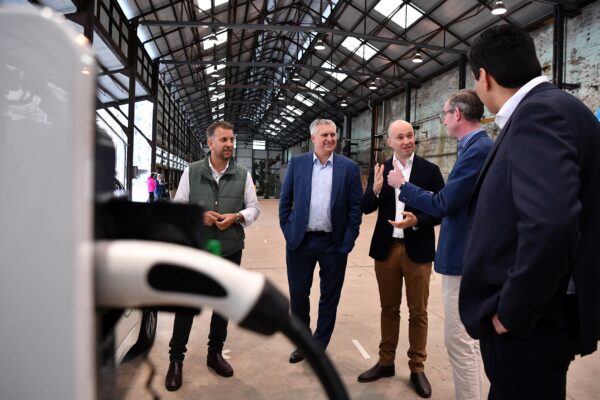 "NSW electric vehicle policy is of a global standard and what other states will be judged by," Electric Vehicle Council CEO Behyad Jafari said in a post on Twitter.
"The biggest impediments to the take up of electric vehicles that we hear from our membership is the price and range anxiety, and the NSW Government's policy goes straight to those concerns," NRMA Insurance CEO Rohan Lund said in a media release.
"This commitment by the NSW Government to ensure all households with limited off-street parking will be no more than 5 km from a fast charger is important because our research shows anxiety about charging continues to be a concern for many drivers," Lun said.
However, Federal Independent MP Craig Kelly, a resident of NSW, told The Epoch Times that the half a billion dollar expenditure was a "complete misallocation of resources" and that the subsidy would not open up the market to lower-income households.
"A $70,000 car is for the very wealthy," Kelly said. "Why would they need an extra subsidy?"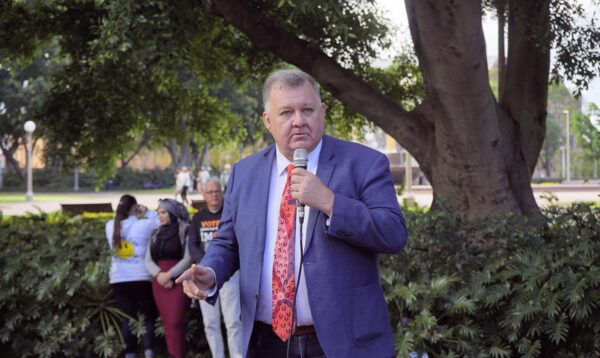 In NSW currently, the average EV sells for $28,000 more than the average petrol or diesel car. Of the 14 EVs available in NSW, the average price is around $100,000—and only 7 of these cost less than $70,000, with the cheapest being $40,000.
Kelly also said that the NSW Government could support the average household by addressing ongoing and dangerous road maintenance issues.
"All around New South Wales, there are many roads and bridges that desperately need upgrading," Kelly said. "Those upgrades will improve road safety and save lives."
"I can point to several roads in my electorate, such as Heathcote Road, which is desperate for an upgrade," Kelly said. "It's a two-lane road that's little different than what it was back in the 1950s."
Kelly also said that the government should reduce or remove a plethora of road tolls that have "absolutely smashed" road users, with toll amounts constantly on the rise.
"That's where the money should be spent, not handing out free cash bonuses to inner-city, wealthy green liberals at the expense of those in outer suburbs and regional areas," he said.