Prime Minister Scott Morrison has once again called for Premier Annastacia Palaszczuk to be transparent about the medical basis upon which she is keeping Queensland's border closed to a number of other states and territories.
He made the remarks follow national cabinet on Friday where borders dominated discussions and the states and territories agreed to work towards defining hotspots with the aim to reopen the borders by Christmas.
As Queensland is heading towards a state election in October, a reporter asked Morrison whether Palaszczuk's basis is politics, not health.
Morrison responded, saying: "What I've always said about states that have made their own decisions about borders is that they obviously need to be transparent in my view, about the basis for those decisions."
To make a comparison with Queensland, the prime minister pointed out that the national goverment has provided a science-based definition of what a COVID-19 hotspot is in Australia.
"Where states are moving to make different decisions on different criteria, I think it's only reasonable not just to me, I'm just another Australian it's important, I think, more broadly that people understand why they would be taking a different assessment and what medical advice that was based on," he said.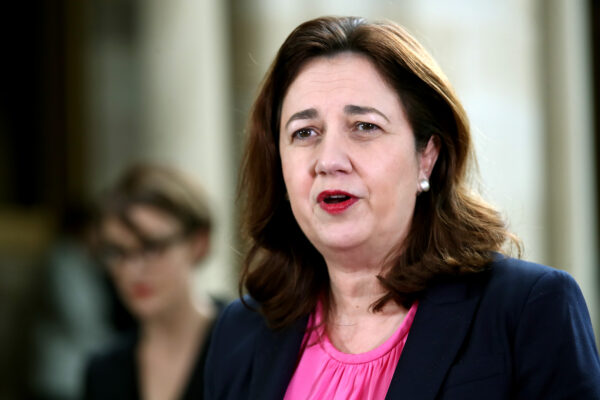 Palaszczuk was confused by his request, saying Chief Health Officer Jeannette Young had continually explained the medical basis for the border policy.
"The chief health officer has been with the premier and the deputy premier almost every day this year to respond to questions about the COVID-19 pandemic," Palaszczuk said in a statement to AAP.
"The chief health officer has provided clear and concise advice," she said.
Palaszczuk said the medical advice supporting the state's hard border has been made public almost every day.
Prior to national cabinet meeting on Friday, Palaszczuk told reporters criticism from political rivals about her stance was disingenuous given that Queenslanders were being kept safe from the virus, and asserted that its economy was performing better than Victoria, New South Wales, Western Australia, and Tasmania.